We Who Believe in Freedom: Black Feminist DC
On view at the Martin Luther King Jr. Memorial Library March 30 2023-September 15 2024
We Who Believe in Freedom: Black Feminist DC traces Black feminism in Washington, DC from the turn of the 20th century through the civil rights and Black Power movements to today.
Curated by renowned historians Sherie M. Randolph and Kendra T. Field, the exhibition focuses on the stories and voices of Black feminist organizers and theorists— including Anna Julia Cooper, Eleanor Holmes Norton, Mary Treadwell, and Nkenge Touré—whose expansive work made a difference in the lives of Black women in their Washington, DC communities and for all people throughout the United States. Standing at the intersection of race, class, and gender, Black feminists fought for a definition of freedom and liberation that extended beyond their individual circumstances—work that remains unfinished today.
We Who Believe in Freedom: Black Feminist DC is on view on the first floor of the Martin Luther King Jr. Memorial Library in Washington, DC as part of a groundbreaking partnership between the National Women's History Museum and DC Public Library.  Read news about the exhibition here.
Find resources to help plan your visit, learn more online, attend an event, shop, and more below.
Explore the Online Exhibition
Explore this special online exhibition that shares and expands upon the stories told in We Who Believe in Freedom: Black Feminist DC, on display at the Martin Luther King Jr. Memorial Library in Washington, DC, March 2023–Fall 2024.
Visit the Exhibition
Visit the exhibition in person! This exhibition is located at the Martin Luther King Jr. Memorial Library in Washington, DC. You can learn more about NWHM and why we are hosting this exhibition at the DC Public Library here.
The Basics
Cost: Free, no registration or tickets required.
Hours: The exhibition is open any time the Library is open to the public. For an updated schedule, please visit: https://www.dclibrary.org/plan-visit/martin-luther-king-jr-memorial-library. 
Location: First Floor West, Martin Luther King Jr. Memorial Library, 901 G Street NW, Washington, DC 20001.
Enter the Library at 901 G Street NW
Once you enter the Library, you will be in a large room called the "Great Hall". 
Enter through the doors that are farthest to the left. You'll then find the exhibition to the far left, behind the help desk and printers.
You can enter the exhibition from any side.
Transportation:
Metro: Metro Center (Orange/Blue/Silver/Red) and Gallery Place/Chinatown (Yellow/Green/Red) are the two closest Metro stations. Learn more about train times and locations at WMATA.com
Parking: Paid garage parking is available around the library. You can use ParkWhiz or your favorite parking application to find available spots near the Library.
Exhibition Guide
You can find a exhibition guide for the exhibition here.
Community Voice Project
Bring your own device to listen to community members give you the inside scoop as they walk you through the exhibit. This exclusive audio tour experience is only for visitors to the exhibition. The Community Voice Project is in partnership with community members like Playful City Lab, Katea Sitt, and DC Public Library. New voices will continue to be added to the project!
Visual Descriptions
Find visual descriptions of We Who Believe in Freedom: Black Feminist DC here.
Spanish Translation
Explora la exposición en español
Questions about your visit? Email [email protected] 
About
Team
Dr. Kendra T. Field, Associate Professor of History and Studies in Race, Colonialism and Diaspora, Tufts University; Curator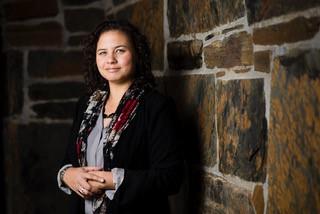 Dr. Kendra Taira Field is associate professor of history and director of the Center for the Study of Race and Democracy at Tufts University. She is also interim co-chair of the newly-founded Department of Studies in Race, Colonialism, and Diaspora. Field is the author of Growing Up with the Country: Family, Race, and Nation after the Civil War (Yale, 2018) and served as assistant editor to David Levering Lewis' W.E.B. Du Bois: A Biography (Henry Holt, 2009). Her current book project, The Stories We Tell (W.W. Norton), is a history of African American genealogy and storytelling from the Middle Passage to the present. Field's articles have appeared in the Journal of American History and the American Historical Review. Beyond the academy, Field is co-founder and co-director of the African American Trail Project and project historian for the W.E.B. Du Bois Center for Freedom and Democracy.
Field has been awarded fellowships from the Ford Foundation, the Andrew W. Mellon Foundation, the Huntington Library, and Harvard University's Charles Warren Center in American History. She is the recipient of the Western Writers of America's 2017 Spur Award for Best Western Short Nonfiction, the 2016 Boahen-Wilks Prize, and the 2022 NAACP W.E.B. Du Bois Award. Field has advised and appeared in historical documentaries including Henry Louis Gates, Jr.'s The African Americans: Many Rivers to Cross (2013), Roots: A History Revealed (2016), and Tulsa Burning: The 1921 Race Massacre (2021). Field received her Ph.D. in American history from New York University. She also holds a master's in public policy from Harvard University's Kennedy School of Government and a B.A. from Williams College. Before entering the academy, she worked in education, organizing, and the non-profit sector in Boston and New York.
Dr. Sherie M. Randolph, Associate Professor of History Georgia Institute of Technology; Curator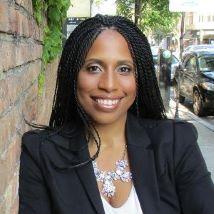 Sherie M. Randolph, Ph.D., is an associate professor of history at the Georgia Institute of Technology and the founder of the Black Feminist Think Tank. Formerly an associate professor of history and African American Studies at the University of Michigan, Ann Arbor. Randolph's book Florynce "Flo" Kennedy: The Life of a Black Feminist Radical, published by the University of North Carolina Press (October 2015), examines the connections between the Black Power, civil rights, New Left and feminist movements.
The former associate director of the Women's Research & Resource Center at Spelman College, Randolph has received several grants and fellowships for her work, most recently being awarded fellowships from the University of Connecticut's Humanities Institute and Brown University's Howard Foundation.
Randolph is currently writing her second book "Bad" Black Mothers: A History of Transgression.
Susan Danish, Treasurer, NWHM Board of Directors
Zoe Schoen, Exhibition Researcher
Susan Gail Johnson, SGJ Consulting LLC 
Dr. Lori Ann Terjesen, VP of Education, NWHM
Tessellate Studio, Exhibition Designer
Capitol Museum Services, Exhibition Fabricator 
Blue Telescope Labs, Interactive Technology Designer
The Exhibition Advisory Committee                                                                                        
Lee Murphy
NWHM acknowledges the early contributions of Holly Hotchner and Dr. Aleia Brown.
Public Programs and Events
Join us for a series of virtual and in-person programs related to the content in the exhibition, We Who Believe in Freedom: Black Feminist DC.
FAQ
What is Black feminism?
The exhibition uses the phrase "Black feminism" to capture the emancipatory creative vision and acts of sabotage among many different Black people featured in the exhibition. Individually and as part of broader coalitions, they articulated their understanding of Black womanhood, the intersectional oppression Black women experience, and the full meaning of freedom and liberation.

Why is NWHM presenting an exhibition about Black feminism in DC?

As part of our innovative partnership, NWHM seeks to complement the DC Public Library's mission and help amplify the history of local women who played critical roles in the communities of the NWHM's hometown of Washington, DC. While Black women are foundational to the city's history, their work and contributions reverberate across the country. A focus on Black feminism in DC helps us see the central role the nation's capital played in shaping Black feminist thought, action, and institution building.

NWHM recognizes the importance of Black women telling their own stories, and to help achieve this goal, NWHM worked with renowned scholars Dr. Sherie Randolph and Dr. Kendra Field, experts in the histories of Black feminism in the 19th and 20th centuries. NWHM extends its thanks to Dr. Randolph and Dr. Field for their curatorial expertise in developing this exhibition.  

What if I can't make it to Washington, DC to visit the exhibition in person and want to learn more?

You can explore the stories highlighted in the exhibition, as well as further learning resources, through the special Story Maps exhibition here. You can also attend virtual programs related to exhibition topics. Find out more here.

Will there be someone at the exhibition to give me a tour?

This exhibition is primarily self-guided. There are pamphlets on site to help guide your visit, as supplies last. Free guided tours are offered each month. You can learn more about guided tours by visiting NWHM's events page here. If you have questions during or after your visit, you can always email [email protected]

Is the exhibition in Washington, DC accessible?

The design team has developed the exhibition with a wide variety of users in mind. The exhibition itself accommodates wheelchairs and other mobility aids in all spaces. Visual Descriptions will be available that can be accessed through a personal device. All in-gallery videos include open captions.
Sponsors

 We Who Believe in Freedom: Black Feminist DC's online presence is sponsored by  ArentFox Schiff.
The National Women's History Museum would like to thank the following founding investors for their generous contributions to this exhibition:
Morgan Stanely
Chicago Pacific Founders
Kaiser Permanente
AARP
Mary Tolan
Meryl Streep, Silver Mountain Foundation for the Arts
Susan D. Whiting
Mari Snyder Johnson
Dr. Nancy O'Reilly Women Connect 4 Good Foundation
Jon S. and Kerrie Bouker
Image credits:
Top: Jack Rottier photograph collection, Collection #C0003, Special Collections and Archives, George Mason University.