About Us
Founded in 1996, the National Women's History Museum (NWHM) is an innovative online museum dedicated to uncovering, interpreting, and celebrating women's diverse contributions to society. A renowned leader in women's history education, the Museum brings to life the countless untold stories of women throughout history, and serves as a space for all to inspire, experience, collaborate, and amplify women's impact—past, present, and future. We strive to fundamentally change the way women and girls see their potential and power.
Each time a girl opens a book and reads a womanless history, she learns she is worth less.

Myra Pollack Sadker

Professor, Author, Researcher, and Activist
Explore More!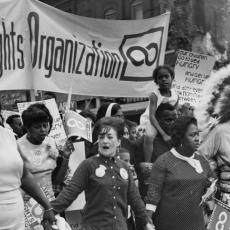 Sign up for a free guided tour of our new exhibition, We Who Believe in Freedom: Black Feminist DC! During your tour, a guide will take you on a brief tour of the exhibition and be available to answer additional questions as you explore further. Tours are recommended for visitors 12 and up.
Featured Biographies for June
Did you know? 
First Lady Eleanor Roosevelt and civil rights lawyer and Black feminist Pauli Murray developed a friendship that lasted over two decades. Both Roosevelt and Murray will appear on special commemorative quarters as part of the American Women Quarters Program. 
You can learn more about First Lady and humanitarian Eleanor Roosevelt, civil rights lawyer and priest Pauli Murray, and their contemporary Mary McLeod Bethune in this month's featured biographies. 
Use the NWHM's compendium of online biographies to spark curiosity and dig deeper into women's impact in our shared history. Explore more here. 
If we want our girls to benefit from the courage and wisdom of the women before them, we have to share the stories.

Shireen Dodson
Explore Virtual Exhibits
Explore our timeline of women in the Civil Rights Movement.
Read More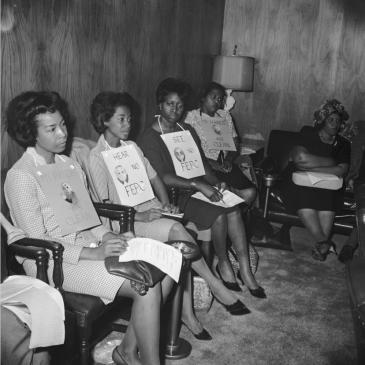 Timeline: Civil Rights Movement
A virtual exhibit especially for young audiences about the life and work of artist and educator Alma Woodsey Thomas.
Read More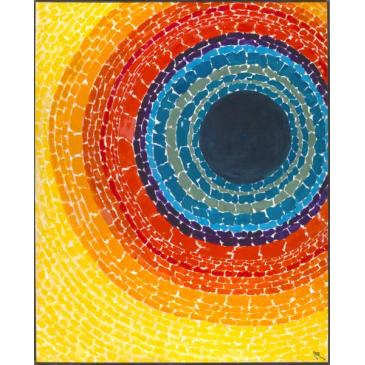 Alma Thomas: Everything is Beautiful
Students and Educators
Discover our educational resources. Find lesson plans, biographies, posters, timelines, videos, and more on a wide variety of women's history topics. 
Now Open!
NWHM's first physical exhibition, We Who Believe in Freedom: Black Feminist DC, traces Black feminism in Washington, DC from the turn of the 20th century through the civil rights and Black Power movements to today.
/sites/default/files/2023-01/We%20Who%20Believe%20in%20Freedom%20Carousel.png
/sites/default/files/2023-01/We%20Who%20Believe%20in%20Freedom%20Carousel%20Mobile.png
Calling All Kids!
Join NWHM and author Selina Alko on June 7 at 12 p.m. ET as she reads her 2015 picture book, The Case for Loving. Selina will then answer young readers' questions!
/sites/default/files/2022-12/Case%20for%20Loving%20Carousel.png
/sites/default/files/2022-12/Case%20for%20Loving%20Mobile%20Carousel.png