Each time a girl opens a book and reads a womanless history, she learns she is worth less.

Myra Pollack Sadker

Professor, Author, Researcher, and Activist
Articles & Features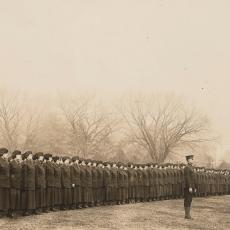 World War I was the turning point for women wishing to enter the military. At the beginning of the war, there were around 650,000 men serving in the military. By the end of World War I, almost 5 million people, both men and women, served in the military in some capacity.
Students and Educators
Discover our educational resources. Find lesson plans, biographies, posters, timelines, videos, and more on a wide variety of women's history topics.