Each time a girl opens a book and reads a womanless history, she learns she is worth less.

Myra Pollack Sadker

Professor, Author, Researcher, and Activist
Articles & Features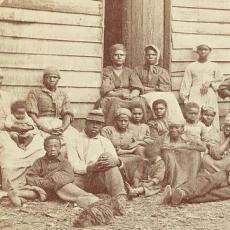 With the issuance of the Emancipation Proclamation, millions of enslaved people gained their freedom, and thousands of formerly enslaved people, also known as "contrabands," found refuge and freedom in and around Washington, DC. With an increase of refugees around the nation's capital came a need to establish relief associations that would provide food, shelter, clothing, jobs, and education to the newly emancipated residents. African American women were instrumental in the organization and operation of contraband relief organizations. 
Students and Educators
Discover our educational resources. Find lesson plans, biographies, posters, timelines, videos, and more on a wide variety of women's history topics.