Curated Recommendations
Lab Girl

 



By Hope Jahren (Knopf, 2016)
"Each beginning is the end of a waiting. We are each given exactly one chance to be. Each of us is both impossible and inevitable. Every replete tree was first a seed that waited." Geobiologist Hope Jahren shares with us her unusual and inspiring memoirs growing up in the lab of her science professor father and her own forays into the world of science—a field that seldom recognizes the contributions of women, particularly when Jahren came of age. Every young woman should read this book. You'll look at yourself differently afterwards. You'll look at trees differently, too.
"

— Lori Ann Terjesen, NWHM Director of Education
Each time a girl opens a book and reads a womanless history, she learns she is worth less.

Myra Pollack Sadker

Professor, Author, Researcher, and Activist
Articles & Features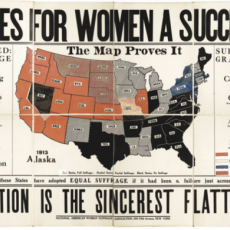 "The Path to Women's Suffrage: Westward Expansion to the Nineteenth Amendment Ratified" is a unit designed to expand student horizons as they analyze maps and primary documents and share stories of the Westward Expansion relating to gaining women's suffrage through ratifying the Nineteenth Amendment to the U.S. Constitution. 
Fab Five Biographies
In honor of Black History Month, our February Fab Five celebrates Five Powerful Women from the African American community!
If we want our girls to benefit from the courage and wisdom of the women before them, we have to share the stories.

Shireen Dodson
Explore Virtual Exhibits
Creating powerful political imagery was crucial to establishing a political presence and in bringing about voting rights for women.
Read More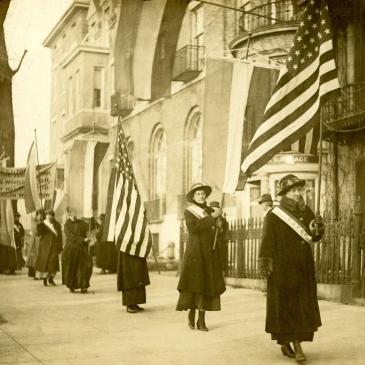 Creating a Female Political Culture
Discover more about the women of the Naval Reserve during World War II.
Read More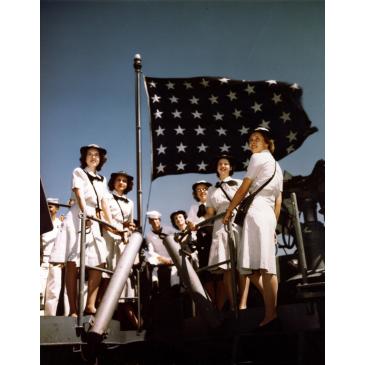 The WAVES Of World War II
Students and Educators
Discover our educational resources. Find lesson plans, biographies, posters, timelines, videos, and more on a wide variety of women's history topics. 
Museum News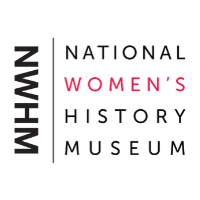 NWHM Statement on the Passage of H.R. 1980
Statement from the National Women's History Museum on the passage of H.R. 1980, the Smithsonian Women's History Museum Act.
READ MORE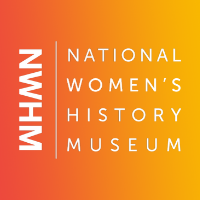 The National Women's History Museum Announces 2020 Women Making History Awards Honorees
Event to honor actresses and advocates Andie MacDowell and Logan Browning, as well as President and CEO of ECOS® Kelly Vlahakis-Hanks and Women Connect4Good, Inc. founder Dr. Nancy D. O'Reilly.
READ MORE