Each time a girl opens a book and reads a womanless history, she learns she is worth less.

Myra Pollack Sadker

Professor, Author, Researcher, and Activist
Articles & Features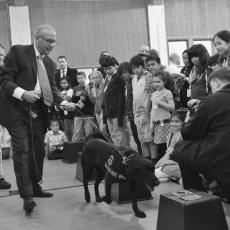 Founded in New York City in 1992 by Gloria Steinem as a project of the Ms. Foundation, "Take Our Daughters to Work Day" was created to help show girls that being smart was something to be proud of, not something to hide, and that their ideas could be heard and had value. 
Students and Educators
Discover our educational resources. Find lesson plans, biographies, posters, timelines, videos, and more on a wide variety of women's history topics.