Each time a girl opens a book and reads a womanless history, she learns she is worth less.

Myra Pollack Sadker

Professor, Author, Researcher, and Activist
Fab Five Biographies
In honor of Independence Day, July's Fab Five will be highlighting Five Independent Women!
Articles & Features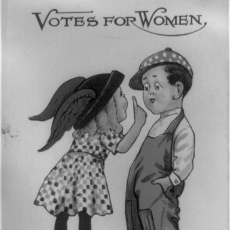 Since 1971, Women's Equality Day has been celebrated annually on August 26. The celebration falls on the anniversary of the ratification of the 19th Amendment which granted women the right to vote.
Students and Educators
Discover our educational resources. Find lesson plans, biographies, posters, timelines, videos, and more on a wide variety of women's history topics.