Each time a girl opens a book and reads a womanless history, she learns she is worth less.

Myra Pollack Sadker

Professor, Author, Researcher, and Activist
Statement on the Passing of Cokie Roberts by Susan Whiting, Chair of the National Women's History Museum Board of Directors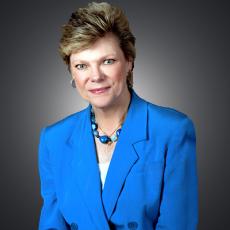 "We're deeply saddened to learn of the passing of our dear friend, Cokie Roberts. Not only was Cokie a renowned journalist and an acclaimed author—with a host of prestigious awards and honors—she was a fierce champion for equality and worked tirelessly to ensure that women's stories were told. We were so lucky to know her work and have her support."
Fab Five Biographies
In honor of Latinx Heritage Month, September's Fab Five highlights Five Latina Ladies!
If we want our girls to benefit from the courage and wisdom of the women before them, we have to share the stories.

Shireen Dodson
Students and Educators
Discover our educational resources. Find lesson plans, biographies, posters, timelines, videos, and more on a wide variety of women's history topics.