Each time a girl opens a book and reads a womanless history, she learns she is worth less.

Myra Pollack Sadker

Professor, Author, Researcher, and Activist
Articles & Features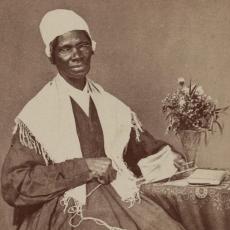 As an itinerant preacher, abolitionist, and women's rights activist, Sojourner Truth spoke out against the injustices affecting various communities. Propelled by her faith, Truth traveled extensively to speak about her experiences as both a woman and a former slave. 
Students and Educators
Discover our educational resources. Find lesson plans, biographies, posters, timelines, videos, and more on a wide variety of women's history topics.