Each time a girl opens a book and reads a womanless history, she learns she is worth less.

Myra Pollack Sadker

Professor, Author, Researcher, and Activist
Articles & Features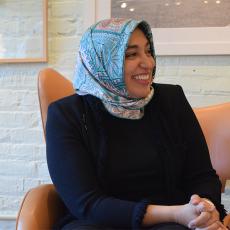 Meet Soumeya Benghanem, Chief Product Officer & President of strategy+action, a women-owned digital agency focused on helping companies define, design, and build digital products. A graduate of Rensselaer Polytechnic Institute, she currently resides in New York and volunteers for Liberty and Access for All, a non-profit focused on women and minority students.
Students and Educators
Discover our educational resources. Find lesson plans, biographies, posters, timelines, videos, and more on a wide variety of women's history topics.