Each time a girl opens a book and reads a womanless history, she learns she is worth less.

Myra Pollack Sadker

Professor, Author, Researcher, and Activist
Featured Digital Resource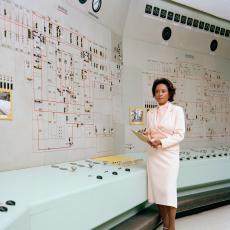 On July 20, 1969, the first human walked on the moon – and the women of NASA helped make it happen! Throughout the history of NASA, women have worked in integral roles across the institution, from computers to scientists to administrators, and more.
Explore the stories of Dorothy Vaughan, the first African American manager at the organization in 1949, or Katherine Johnson, whose mathematical calculations were crucial to planning a safe lunar landing trajectory.
You can learn more about women at NASA in the early years of the US space program in our online exhibit, The Women of NASA.
Fab Five Biographies this July
The "Fab Five," a monthly curated selection of biographies and learning resources featuring five notable women from history and current newsmakers. This July, we are sharing the stories of women who use their voices and power to engage the government at all levels throughout the history of the United States, from grassroots organizing to leading departments of state. 
If we want our girls to benefit from the courage and wisdom of the women before them, we have to share the stories.

Shireen Dodson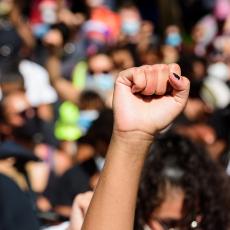 Many of us are not sure how to counter racism when we witness it and don't know what to say when people we know downplay or trivialize the hate, prejudice and discrimination that people of color experience in our country.
Being an ally in the struggle for racial justice and equity goes beyond simply not being racist. We hope this list of resources help to educate and motivate you to take action.
Students and Educators
Discover our educational resources. Find lesson plans, biographies, posters, timelines, videos, and more on a wide variety of women's history topics. 
Museum News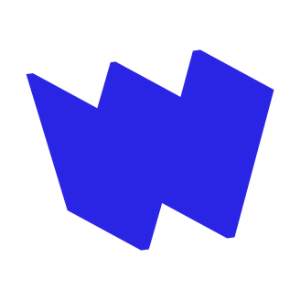 NWHM Statement on the Supreme Court Decision to Overturn Roe v. Wade
The passage of Roe v. Wade in 1973 marked one of the most significant moments in women's history. It created a federal framework in which women had the freedom to take agency over their own choices and bodies.
READ MORE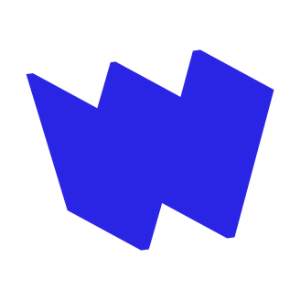 New AP-NORC/National Women's History Museum Poll
Widespread public recognition of progress on gender equality in the 50 years since the passage of Title IX, especially in education and employment.
READ MORE
A Special Conversation
Join us on July 24 at 3 p.m. ET for a fireside chat about the past and present of Ms. Magazine with guests Kathy Spillar, executive editor of Ms.; historian Beverly Guy-Sheftall; and historian Amy Farrell; moderated by Carmen Rios.
/sites/default/files/2022-06/Celebrating%2050%20Years%20of%20Ms.%20Magazine%20Carousel.png
/sites/default/files/2022-06/Ms.%20Magazine%20Mobile%20Carousel.png
Guest Curator-Led Virtual Tour
Join Dr. Emma Rothberg, NWHM's associate educator for digital learning and innovation, on Sunday, July 10 at 3 pm EDT for a virtual tour of our popular online exhibition, Parading for Progress. We'll explore how parading has traditionally been used as a tool of activism.
/sites/default/files/2022-06/Parading%20for%20Progress%20Carousel.png
/sites/default/files/2022-06/Parading%20for%20Progress%20Mobile%20Carousel.png
Fifty Years of Title IX: Where Are We Now?
According to a new poll by The Associated Press-NORC Center for Public Affairs Research and the National Women's History Museum, most U.S. adults believe the country has made at least some progress toward equality for women since 1972.
/sites/default/files/2022-06/Title%20IX%20Poll%20Carousel_0.png
/sites/default/files/2022-06/Title%20IX%20Poll%20Mobile_0.png