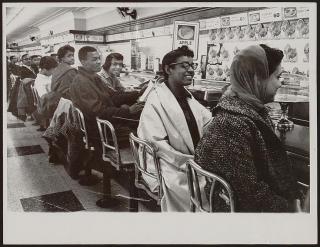 Four African American students from North Carolina Agricultural and Technical State University sat down at a Woolsworth lunch counter and asked to be served on February 1, 1960. Being served at a lunch counter was normal for whites. However, African Americans were not allowed to receive service or sit at lunch counters throughout the South. Almost immediately after sitting, the four men were asked to leave. They refused and stayed in their seats until the store closed. The next day, they did the same thing. Within a week over 300 students joined the first four men. For five months this pattern continued, students would sit down and order, only to be denied. Eventually, after receiving national attention, the store decided to desegregate the lunch counter. The event came to be known as the "Greensboro Sit-In."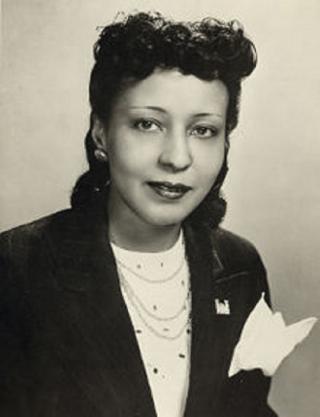 At many of the sit-ins across the South the protestors were members of the National Association for the Advancement of Colored People (NAACP) Youth Council. Ruby Hurley became the NAACP's National Youth Secretary in 1943. She was one of the only woman to hold a senior leadership position in a national civil rights organization. During the 1940s and 50s, Hurley organized youth councils and college chapters, building a base of 25,000 youth members. In fact it was NAACP Youth Council members that launched the 1960s sit-in movement, proving the value of Hurley's work.
When students like Anne Moody heard about the successful efforts in North Carolina, they believed they could change the lunch counter policy in their town. Moody attended Tougaloo College in Jackson, Mississippi. In 1963, she and a few other activists walked into a Woolsworth and refused to leave until they were served. Only a few minutes after Moody and the others sat down, the crowd began to attack them. They emptied flour, sugar, and mustard on them and hit one of the activists with brass knuckles. The abuse lasted for close to three hours. The event was recorded and photographed by the media. The next day the world saw peaceful students against the backdrop of a violent crowd. These images helped activists gain support. Eventually many department stores in the South desegregated their lunch counters.
By Arlisha Norwood, NWHM Fellow