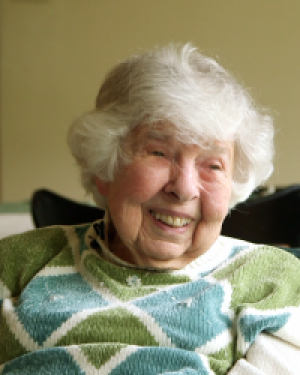 Chemist, and later social worker, Virginia Spivey Coleman is most noted for her contributions to the United States' atomic weapons program during World War II. She provided the scientific support needed to separate uranium, so that it could be used to create the first nuclear bomb dropped on Japan.
Born in the early 1920s in Louisburg, North Carolina, Virginia Spivey Coleman grew up with enterprising parents. Her father was an entrepreneur who operated several businesses. He was also elected to be sheriff in Louisburg. When a drunk driver ran into the family's car, Coleman's father was killed, leaving her mother the sole provider for the family. Undeterred by this tragedy, Coleman's mother ran their family farm, selling produce to make ends meet. She also worked as a seamstress to bring in extra money.
Determined that all six children should go to college, Coleman's mother enabled her children to study at the local junior college. Coleman attended Louisburg College for two years as a day student. She majored in English grammar and literature. She also worked as a chemistry lab assistant to support herself through college. Coleman graduated with an Associate of Arts degree.
Coleman went on to study at the University of North Carolina at Chapel Hill, where her sister was already enrolled in a graduate program in chemistry. Initially, Coleman took courses to become an English teacher. However, she switched her major to chemistry. She was also able to gain a scholarship to study chemistry in the university's accelerated program. While at Chapel Hill, Coleman worked as a waitress to support herself. She also played on the university's tennis team.
In 1943, during her final year of college, Coleman was approached by a recruiter about employment with the Tennessee Eastman Company based at Oak Ridge, Tennessee. She attended an interview in December of that year at what was known as the Y-12 facility in Oak Ridge. She was hired directly after the interview and started working for the company once she graduated in March 1944.
Chemists working in the labs at the Oak Ridge facility were not told what they were working on and the ultimate purpose of their work. Coleman was unaware that Oak Ridge was one of the primary locations at which scientists were separating uranium 235 from uranium 238. Coleman worked in a lab to test the chlorination of uranium, an important part of dividing the two different types of uranium. The supply of uranium 235 was vital to the US government's Manhattan Project during World War II. It was used in the production of the first atomic weapon. Nicknamed "Little Boy", the first uranium bomb produced in the United States was dropped on Hiroshima, Japan on August 6, 1945.
When not working in the laboratory, Coleman socialized with the many other young people who were employed at the facility in Tennessee. She played tennis and pursued her interest in photography. She also joined the College Women's Club based at the company. Coleman worked with other women in the organization to raise funds for a scholarship to support women graduating from Oak Ridge High School who wanted to attend college. The women's group gained funding for the scholarship through babysitting in the local community.
Unlike many of the women who lost their jobs in the defence industry after the war, Coleman continued on in her employment at Oak Ridge. She continued working for the facility until 1953, when she had her first child.
In the 1970s, Coleman went back to school to earn a Master of Science degree. She attended courses at the University of Tennessee's College of Social Work and graduated in 1978. Coleman obtained a job with Child and Family Services, where she worked for four years on a federally funded project related to sexual abuse. After this time, she set up her own private practice. Coleman worked in private practice from 1982 until 1996. Coleman also worked with the Healthy Start program to help educate young mothers in order to prevent childhood abuse.
In 2016, her work on the Manhattan Project was recognized by HonorAir Knoxville. The organization sponsored a trip for Coleman and WWII veterans to visit World War II monuments in Washington, DC.
Audio Recording
Books
Cohen, Daniel. Manhattan Project. Brookfield: Twenty-First Century Books, 1999.
Elish, Dan. Manhattan Project. New York: Children's Press, 2007.
Kiernan, Denise. The Girls of Atomic City: The Untold Story of the Women Who Helped Win World War II. New York: Touchstone, 2013.
Magazine
Newspapers
Website
MLA – Spring, Kelly. "Virginia Coleman." National Women's History Museum. National Women's History Museum, 2017. Date accessed.
Chicago- Spring, Kelly. "Virginia Coleman." National Women's History Museum. 2017. www.womenshistory.org/education-resources/biographies/virginia-coleman.
Photo Credit: Image Courtesy of the Voices of the Manhattan Project in Partnership with the National Museum of Nuclear Science and History.