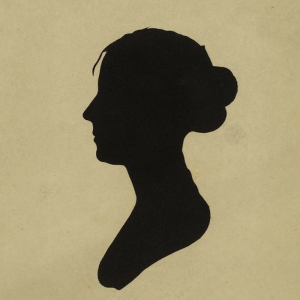 Once called America's only Coal Queen, Sarah B. Cochran was a coal industry leader and philanthropist in an era when American women could not universally vote or serve on juries.  In fact, early in her career, Pennsylvania barred women from working in or around coal mines, and some miners believed a woman's presence near mines was unlucky.  Following the early deaths of her husband and only child, she chose to go out into the world and do the unexpected.  In doing so, she was able to support communities and causes that mattered to her, such as  women's suffrage and education, enhance the built environment, and become the first female trustee of Allegheny College. 
Sarah Boyd Moore was born on April 22, 1857 in Fayette County, Pennsylvania to farmers of such humble means that they could not afford enough clothes for her to go to school every day. As a young adult, she became the maid in James Cochran's home. James was a self-made coal industry leader who was the first to sell coal's byproduct, coke, commercially from the Connellsville, Pennsylvania region. Coke was a key ingredient in the steelmaking process, and the steel and coal industries were about to generate incredible levels of wealth in western Pennsylvania. 
James Cochran's son, Phillip, fell in love and married Cochran on September 25, 1879. On September 21, 1880, Cochran gave birth to their only child, a son. When her father-in-law died in 1894, her husband assumed control of the family businesses. He believed in Cochran's intellect and taught her the business even though business was considered a man's world. Five years later, he died suddenly as a forty-nine-year-old coal magnate. His will made Sarah the executrix of his estate, left her one third of the estate, and put her in "full charge, care, and control" of the other two thirds until their son would turn twenty-one. However, their son died of pneumonia just six months before that birthday while studying at the University of Pennsylvania.
In her forties, Cochran assumed many of her husband's business responsibilities and board service roles from his portfolio that operated in Pennsylvania, Tennessee, Virginia, and West Virginia. For example, he had been the president of the Brown & Cochran Coke Company, Washington Coal & Coke Company, Juniata Coke Company, Dawson Bridge Company, and First National Bank of Dawson.  She was credited as being a founder and stockholder of Cochran Coal & Coke Company of Morgantown, West Virginia and the First National Bank of Perryopolis. Sarah remained active in business into her seventies, and some of her coke companies competed with those owned by Henry Clay Frick. Under her leadership, the business grew threefold and was said to have expanded to sell coke in England, France, Germany and Mexico. At one point, Cochran was called "the nation's only coal queen."
As a widow, Cochran traveled in Europe and Asia over the course of eight years. Visits to St. James's Park in London inspired her plans to build her own Tudor-style mansion, named Linden Hall, at St. James' Park, in Dawson, Pennsylvania. The mansion was built in the vicinity of her childhood home between 1911 and 1913. When it was finished, it had over thirty rooms, its own railroad stop, and a three-panel Tiffany window designed by Agnes Northrop. When sixty Italian stone masons, who did all of the mansion's stonework, wanted to stay in the U.S., Cochran sponsored them for citizenship.
Cochran used her position and her home to publicly support women's suffrage. In 1915, she opened Linden Hall to host western Pennsylvania's largest suffrage fundraiser ahead of the state's suffrage referendum. The fundraiser was advertised in newspapers as open to all, and it drew at least 500 men and women who listened to Dr. Anna Howard Shaw speak about suffrage and democracy. 
Cochran actively supported education by quietly investing as much as several hundred thousand dollars* to educate local men and women of promise who expressed an interest in it. In other cases, her philanthropy was more public and valued at roughly $2,000,000.* For example, she funded construction of two Cochran Halls: a men's dormitory at Allegheny College, and a women's dormitory at Otterbein University. Because her late son had pledged Phi Kappa Psi as a Penn student, she remained a lifelong benefactor of the fraternity and even became the "mother" of the West Virginia Alpha Chapter. 
Known as the "Lady-Elect of Allegheny," she was Allegheny College's first female trustee, serving from 1908 until her death in 1936. She was also a trustee of Beaver College and American University, and her contributions at Bethany College and Beaver College endowed chairs named for herself and her mother-in-law, respectively. 
Cochran's Methodist faith informed some of her philanthropy.  She was a sponsor of 1907's World Sunday School Exposition in Rome, and in 1916 she hosted the Methodist bishops of the world at Linden Hall for their semi-annual meeting.  This was reportedly the first time the meeting had been hosted at a private home. She memorialized her parents, husband, and son in several church building projects in Fayette County. The largest of these was the Philip G. Cochran Memorial United Methodist Church in Dawson, then a growing railroad town.  It was built in the Gothic style and officially dedicated on November 20, 1927.
After Cochran died on October 27, 1936, a memorial service themed "The Ministry of Woman" was held at the Philip G. Cochran Memorial United Methodist Church. The service featured ministers speaking about female Biblical figures and Cochran's life. Since her death, both that church and Linden Hall were added to the National Register of Historic Places, and the West Virginia Alpha Chapter of Phi Kappa Psi named its house for her.
* The value of Cochran's philanthropy was estimated when she died and uses 1936 dollars.
Hess, Kimberly. A Lesser Mortal: The Unexpected Life of Sarah B. Cochran. New Orleans: Books Fluent, 2021.
Allegheny College.  "History – Cochran Hall."  Accessed September 28, 2017.  http://sites.allegheny.edu/alumni/tippie-alumni-center/history-cochran-hall/
"Donations and Bequests."  The American Educational Review, Vol. 31, no. 1 (October 1909): pg. 359.   https://books.google.com/books?id=UAA5AQAAMAAJ&pg=PA359
"Endowment of Office and Chair of the President of Bethany College."  Bethany College Bulletin, Vol. XIV, No. 2, (May 1921): pg. 14. https://archive.org/stream/cataloguewithc2122beth/cataloguewithc2122beth_djvu.txt
Frelinghuysen, Alice Cooney, "The Garden as a Picture: Agnes Northrop's Stained-Glass Designs for Louis C. Tiffany," filmed September 27, 2016 at Smithsonian, video, 1:12:52, https://americanart.si.edu/blog-post/305/glass-gardens-agnes-northrop-designs-for-louis-c-tiffany
Frelinghuysen, Alice Cooney. "Secular Windows." Louis Comfort Tiffany at The Metropolitan Museum of Art, Metropolitan Museum of Art Bulletin (Summer 1998): 37.
Jordan, John Woolf and James Hadden, A Genealogical and Personal History of Fayette and Greene Counties, Vol 3, (New York:  Lewis Historical Pub. Co., 1912), 736, https://books.google.com/books?id=yM0wAQAAMAAJ&pg=PA736
"Linden Hall Tours Still On."  Evening Standard (Uniontown, PA), October 14, 1977, page 26, col 1.
Lint, Eugene (Curator Emeritus of Linden Hall).  Interview by author.  Phone.  New Jersey, September 20, 2017.
Lint, Eugene and Patty Lint.  America's Castles: Coal Barons, A&E, Cinetel Productions, 1996. https://www.youtube.com/watch?v=MoWguA_zK5o
"The Mansion's History," Linden Hall, http://www.lindenhallpa.com/about/history.
"Memorial Service at Dawson Church for Mrs. Cochran."  The Daily Courier (Connellsville, PA),  November 6, 1936, page 6, col 3.
"Mrs. Sarah B. Cochran's Death Closes Long Life Devoted to Human Needs."  Daily Courier (Connellsville, PA), October 28, 1936, front page.
Northrop, Agnes F. "Design for window for Sarah Cochran, Linden Hall, Dawson, Pennsylvania ca. 1913." https://www.metmuseum.org/art/collection/search/16466.
"Open Fayette County Campaign."  The Pittsburgh Post, July 30, 1915, page 9, col. 3.
"Out of the Past."  The Daily Courier (Connellsville, PA), August 21, 1975, page 28, col 1.
Phillip G. Cochran Memorial United Methodist Church.  "A History of Sarah B. Cochran."  Accessed September 28, 2017. http://www.cochranmemorialumc.org/our-church/susan-b-cochran
Robbins, Richard.  "Old Coal Kings."  January 2, 2005.  TribLive.  http://triblive.com/x/pittsburghtrib/news/regional/s_288197.html
Sachs, Sylvia.  "Steelworkers' Mansion Quite a Site."  Pittsburgh Post-Gazette, July 6, 1980, page F1.
"Stirring Rally for Suffrage in Fayette."  Pittsburgh Post-Gazette (The Gazette Times), July 30, 1915, pg. 7.
The Council of Independent Colleges Historic Campus Architecture Project.  "Cochran Hall."  Accessed September 28, 2017.  http://hcap.artstor.org/cgi-bin/library?a=d&d=p87
"The Lady Bountiful of Beechwood Boulevard."  The Pittsburgh Press, August 2, 1908, pg. 43.