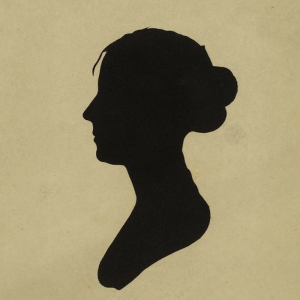 Ann Pamela Cunningham was an early leader in historic preservation. She is often credited with saving President George Washington's estate, Mount Vernon. To preserve Mount Vernon, Cunningham helped organize the Mount Vernon's Ladies Association. Still in existence today, it was one of the first historic preservation organizations.
Cunningham was born on August 15, 1816 in Laurens County, South Carolina. She was born into a wealthy family. During her early teen years, Cunningham was thrown from a horse, leaving her with chronic pain for the remainder of her years. She often traveled back and forth to Philadelphia to consult with doctors about her condition. In 1853, while heading back from a doctor's visit in Philadelphia Cunningham's mother remarked on the disrepair of the Mount Vernon estate. Cunningham was immediately inspired to save the site.
At this time, Mount Vernon was owned by George Washington's great-grandnephew, John Augustine Washington III. Cunningham worked tirelessly to convince Washington that the home should be saved. She also created the Mount Vernon's Ladies Association (MVLA). At first, the MVLA worked in partnership with members of congress to fundraise for the preservation project. However, after the Virginia legislature decided not to purchase the estate, the MVLA worked independently to acquire the property. The organization consisted of women from thirty states who were assigned to raise money in their communities. For the next few years, people from across the country donated to the MVLA fund.
In 1858 with the nation on the brink of war, Cunningham and the MVLA made a down payment on the estate. The MVLA still had a large sum of money to pay off so Cunningham continued her appeals. She started the "Mount Vernon Record," a newsletter, which served as an outlet to inform contributors about progress. The organization was on its way to executing the first preservation project when the Civil War began. The war brought all efforts to a halt and forced Cunningham back to South Carolina. However, she requested one woman, Sarah C. Tracy, remain at Mount Vernon to protect the estate.
In 1874, after years of dedication Cunningham decided to step down as the Regent of the MVLA. In her farewell address, she addressed the importance of the MVLA's work, "Ladies, the home of Washington is in your charge...Let one spot in this grand country of ours be saved from 'change'! Upon you rests this duty." She passed away in 1875.
Cunningham's early dedication to the Mount Vernon estate and George Washington's legacy is still relevant today. Mount Vernon continues to draw over a million visitors a year. The site provides visitors with historic tours and educational programming. Additionally, Cunningham's work in preservation inspired others to start saving important historic sites. The Mount Vernon Ladies Association is one of the oldest historic preservation organizations in the United States and continues to work to maintain and preserve the property and continue George Washington's legacy.
West, Patricia. Domesticating History: The Political Origins of America's House Museums. Washington D.C.: Smithsonian Press, 1999.
Johnson, Gerald White. Mount Vernon: The Story of a Shrine: An Account of the Rescue and Continuing Restoration of George Washington's Home: Mount Vernon Ladies Association, 1991.
Cunningham, Ann Pamela, Phoebe Apperson Hearst, and Frances Payne Bolton," George Washington's Mount Vernon Estate & Gardens, http://www.mountvernon.org/visit/plan/index.cfm/pid/811/ (7 February 2006).
"The Formation of the Mount Vernon Ladies' Association and the Dramatic Rescue of George Washington's Estate," George Washington's Mount Vernon Estate & Gardens,  http://www.mountvernon.org/pressroom/index.cfm/fuseaction/view/pid/809  (7 February 2006).
"Saving Mount Vernon, the Birth of Preservation in America," National Building Museum, 2003, http://www.nbm.org/Exhibits/current/Mount_Vernon.html
MLA – Norwood, Arlisha. "Ann Cunningham." National Women's History Museum. National Women's History Museum, 2017. Date accessed.
Chicago- Norwood, Arlisha. "Ann Cunningham." National Women's History Museum. 2017. www.womenshistory.org/education-resources/biographies/ann-cunningham.