What Patsy Mink Made Possible: Title IX at 50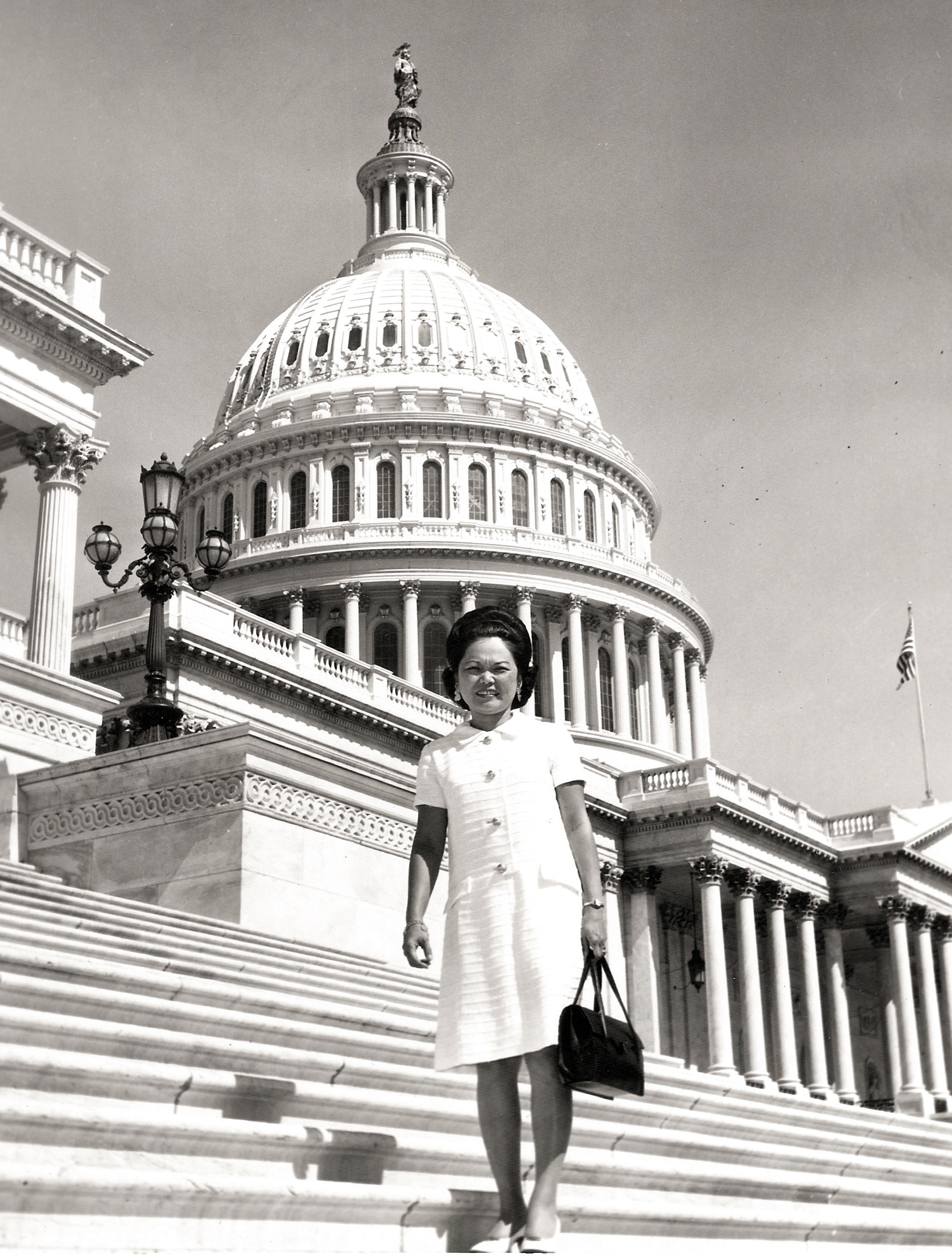 Title IX at 50
She was born in what was then the territory of Hawaii, on December 6, 1927—a third-generation Japanese American who grew up in plantation society.
She demanded to go to school when her brother matriculated, passionately pursuing an education even when she encountered racial and class hierarchies in her classrooms.
She arrived at college, in the mainland United States, and learned that only white students were allowed into the main residence halls. (She was assigned to a dormitory for international students.) She formed an organization for students of color and fought successfully to desegregate on-campus housing. "When I arrived here, I hoped I could find some link with what I was told America was like," she wrote to the campus paper. "I cannot understand how people, believing they belong to the greatest nation on this Earth, can tolerate such lowly practices."
She had dreamed since childhood of becoming a doctor, but despite her outstanding record of achievement, she was rejected from a dozen medical schools because she was a woman. She ended up becoming one of only two Asian students and two women admitted to the University of Chicago Law School.
She had to fight to take the bar. After she passed, she was rejected at every firm to which she applied because she was a wife and mother, so she opened her own practice.
She launched her first political campaign in 1956—as a candidate for the Territorial House of Representatives— and ran as a woman and a housewife. "I believe that the rights of the individual are the highest and truest responsibility of government," she announced, "and that government exists for the people; to provide for the well-being of all; to raise their level of life above mere existence; to assure and achieve the fullest possible employment; and to increase the opportunities for a better life for ourselves and our children."
She was pushed out of the race by her own party in favor of a male candidate. But she ran again—and won. Eventually, in 1964, she became the first woman of Asian ancestry and the first non-white woman to ever be elected to the US House of Representatives.
She often focused her efforts on education equity, believing it was "the best route to equality and social justice."
In 1972, she became the chief sponsor of Title IX.
"What you endure is who you are," Patsy Matsu Takemoto Mink once declared. "I can't change the past. But I can certainly help somebody else in the future, so they don't have to go through what I did."
Before Title IX, girls were forced to study home economics in middle and high schools. Arbitrary quotas or outright bans on female applicants allowed institutions of higher education to reject women without cause. Girl athletes "retired" after high school because there were no scholarships or sports teams open to them on campuses across the country. Textbooks propagated sexist gender norms, and schools discouraged girls from pursuing certain subjects.
Although the Civil Rights Act of 1964 forbid discrimination on the basis of sex in private employment and public accommodations, Title VI of the law omitted sex discrimination protections for federally funded institutions. In 1965, when President Johnson extended via executive order civil rights protections to federal employees and contractors, he omitted protections on the basis of sex, infuriating women's rights advocates. He added sex as a protected category to his order two years later, in 1967.
In 1969, after being denied a promotion at the University of Maryland (UMD) for "coming on too strong for a woman," Bernice Sandler filed over 250 complaints against colleges and universities, including UMD, for sex discrimination. She then helped Rep. Edith Green (D-OR) organize the first congressional hearings on sex discrimination in employment and education in history. During these hearings, they suggested a measure like Title IX.
When the Higher Education Act came up for an extension in 1972, Mink, with Green's assistance, authored a critical addition, modeled after Title VI: "No person in the United States shall, on the basis of sex, be excluded from participation in, be denied the benefits of, or be subjected to discrimination under any education program or activity receiving Federal financial assistance."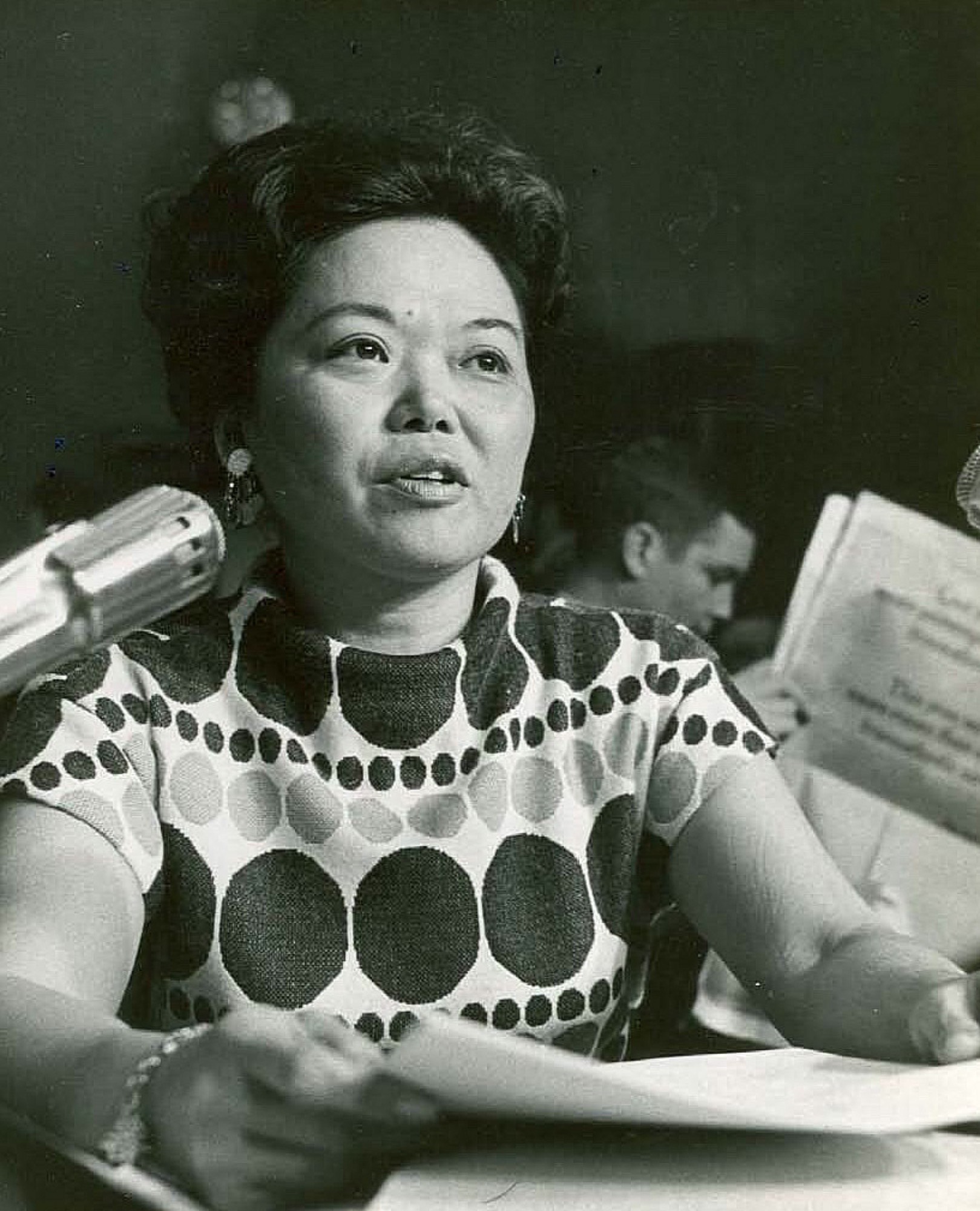 "What you endure is who you are. I can't change the past. But I can certainly help somebody else in the future, so they don't have to go through what I did."
On June 23, 1972, those 37 words became law. Fifty years later, they still echo loudly in the fight for equality.
The legacy of Title IX can be told in numbers. When it was passed, women made up just nine percent of medical school students and seven percent of law school students, and only eight percent of women were college graduates. By contrast, today, women earn 60 percent of undergraduate and master's degrees, and medical and law schools have nearly equal enrollment by gender. Over 3,000,000 women and girls now participate in high school and college athletic programs, as compared to the 300,000 who did in 1972.
But just as important as the legacy told in numbers is the legacy of feminist lawmaking Mink established with legislation like Title IX, lawmaking shaped by collaboration between activists and public officials and born of the personal experiences of a woman who experienced multiple marginalizations. "On the one hand, she was all alone very often as the woman in the room," Mink's daughter Gwendolyn told NWHM. "But she was all about collective action, and both tried to inspire it and also drew great strength from it in identifying the policy goals that she needed to work on."
"She was there at the very heart of a lot of these conversations and debates. She brings a perspective as a woman of color. She brings a perspective of someone who's from the Pacific and is aware of the US imperial history of that region of the world. She's bringing all those perspectives with her when she's going to Washington, D.C., and as she's creating law," notes professor and NWHM's Scholars Advisory Council member Judy Tzu-Chun Wu, co-author with Gwendolyn of the new book Patsy Mink: Fierce and Fearless. "She was someone who really brought some of those outside ideas, those really radical ideas, with her to Congress. She was trying to formulate policy and find ways to implement those policies to transform the master's house."
"As a woman of color, [Mink] recognized the connections between the civil rights movement and the women's movement. You can see that in the connection between Title IX and Title VI, and in the organizing that was done around Title IX," National Women's Law Center (NWLC) Vice President for Education & Workplace Justice Emily Martin explained. "It was really one of the first times that the women's movement was organized in partnership, in collaboration, with leaders in Congress, and was a really inspiring example of how the inside game and the outside game can work together."
"She's a great example of agency—that you don't have to just take it," added Kimberlee Bassford, the director and writer of the 2008 documentary, Patsy Mink: Ahead of the Majority. "She used the legislative process to help change laws or to put laws into place that would open up opportunities for others."
Mink embraced feminist activism in that process, giving advocates a seat at the table and bringing the language of the women's and civil rights movement into halls of power.
Tzu-Chun Wu identifies Mink's work as a form of "bridge feminism"—a phrase coined by Professor Anastasia Curwood to describe Shirley Chisholm's connecting of feminist and civil rights movements to legislative politics. "Mink amplified the voices of those not traditionally welcome in policy venues," Tzu-Chun Wu explained in an essay for TIME. "This approach created the ideal environment for the pursuit of Title IX."
"The vision of organizing, the vision of feminist lawmaking that Title IX created…it's the blueprint that, in many ways we've all been building from in the last 50 years," Martin added, noting that NWLC took shape in 1972, when Title IX became law. "How do we connect organizing and narrative change and a movement with law and policy change, and where are the opportunities to do that? How do you create this space for those demands, and how do you help channel demands for change into law and policy? All of that Title IX created a model for."
Activism has continued to nourish and expand the fight for education equity—despite, and in response to, consistent attacks on Title IX.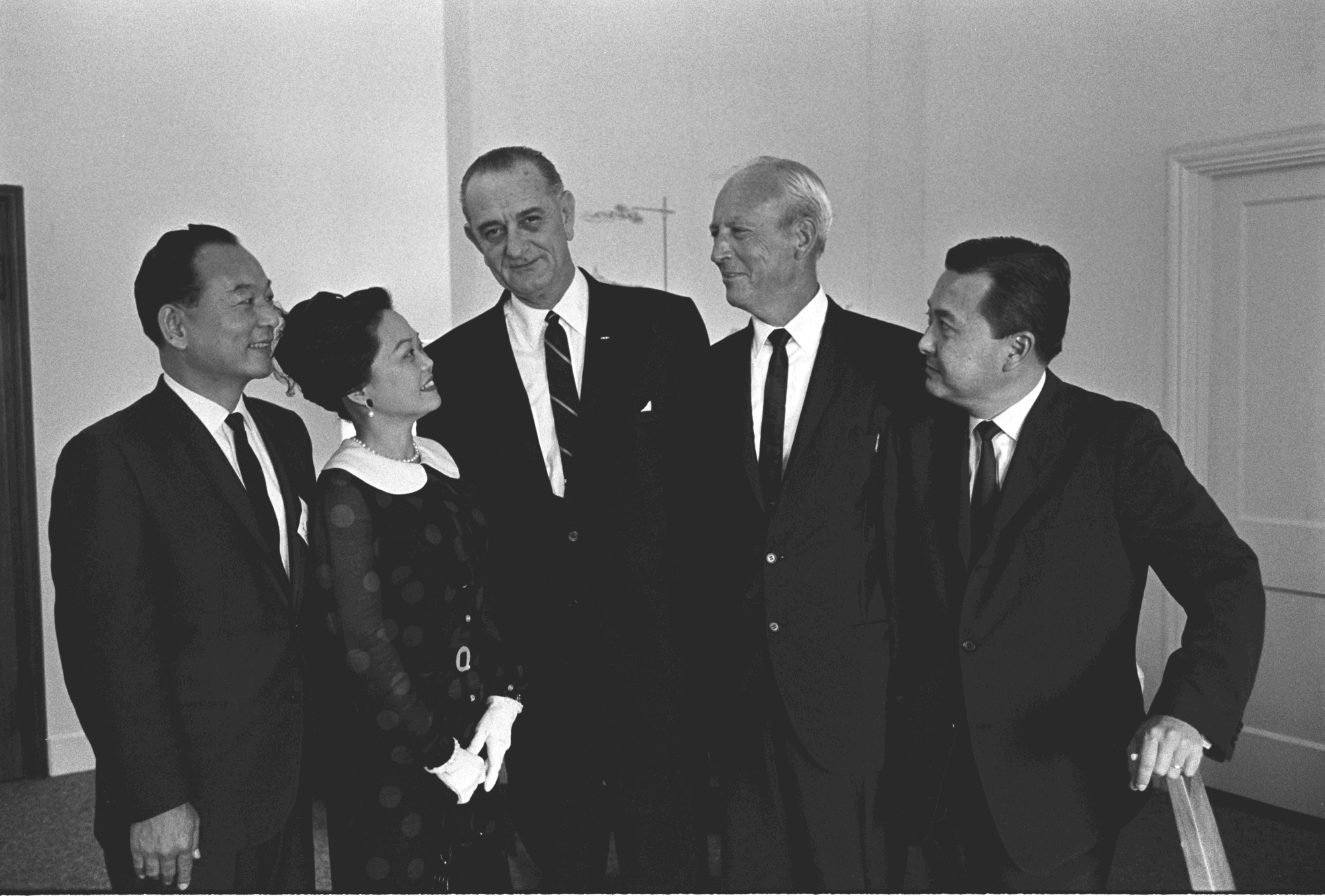 "Every advocate not only opens the door, but then turns around and pulls the person behind them through it."
Consider, for example, how it has become a tool for survivors of rape, sexual assault, and sexual harassment on campuses. In 1977, when five women students sued Yale over sexual harassment, a legal precedent was formed declaring that sexual harassment was a form of sex discrimination. The grievance procedures they fought for in court would become standard on campuses nationwide in the years to come. In 1999, another lawsuit over sexual harassment led to a court clarification that schools are responsible for handling sexual misconduct under the law. Organizations including End Rape on Campus and Know Your IX now work with students nationwide to continue the fight to end violence and harassment on campus, empowered by the protections of Title IX.
"It is really interesting to see how Title IX itself has evolved," Bassford said. "I'm sure when Patsy wrote it, she didn't necessarily know it was going to be applied in all these different ways, but that is in line with the spirit of what she wrote. That's whats so powerful about it."
Title IX's association with sports was also shaped by its backlash and subsequent early activism. "Those years were whack-a-mole years," Gwendolyn remembered. "Every time I turned around, she was having to answer somebody who was trying to insert an amendment that would direct the Department of Health, Education, and Welfare to interpret Title IX in a certain way, usually in a way that would exempt athletics from the purview of equity and non-discrimination." The National Collegiate Athletic Association (NCAA) even filed a lawsuit challenging its legality.
Mink pushed back, with the support of athletes and activists, and won those fights. Thirty years later, athletes Julie Foudy and Donna de Varona continued the tradition by successfully speaking out against recommendations by a Bush administration Commission on Gender in Athletics that threatened the law's integrity, blocking them from adoption by the Department of Education.
"Time and again, in researching and producing this story, we found that at critical junctures, there were small groups of mostly women who came together to make radical change," observed Clare Marash, producer of the new ESPN Title IX docuseries, 37 Words. "Every advocate not only opens the door,  but then turns around and pulls the person behind them through it."
The relationship between Title IX and the feminist movement is just one example of Mink's legacy of what Tzu-Chun Wu calls "intersectional legislative feminism."
Mink once again worked with activists to pass the Women's Educational Equity Act in 1974, which authorized grants to help schools meet Title IX requirements by developing nonsexist curricula and eliminating sexist course materials. In 1993, she also attempted to pass the omnibus Gender Equity in Education Act, which would have offered resources to address teen pregnancy, social problems faced by girls in poverty outside of the classroom, and the violence and institutional discrimination that prevents girls from reaching their potential.
"I wouldn't say that Title IX exemplifies the whole of her feminist vision," Gwendolyn asserted. "She didn't think that the declaration of rights alone was going to be sufficient. Rights without resources for people who are not already in positions of privilege to exercise those rights are meaningless."
Mink recognized the intersections of oppression, and her fight for education equity included and centered disabled students, low-income students, and students of color. She pushed back on attacks against busing and college affordability and fought for federally funded early childhood education. She spoke out against welfare reforms that denigrated and attacked some of America's poorest families, pushed back on the targeting of immigrant children's access to education, and signed a statement supporting bilingual education. Today, her mission lives on through the Patsy T. Mink Foundation, administered by Gwendolyn, which supports low-income women with children pursuing higher education.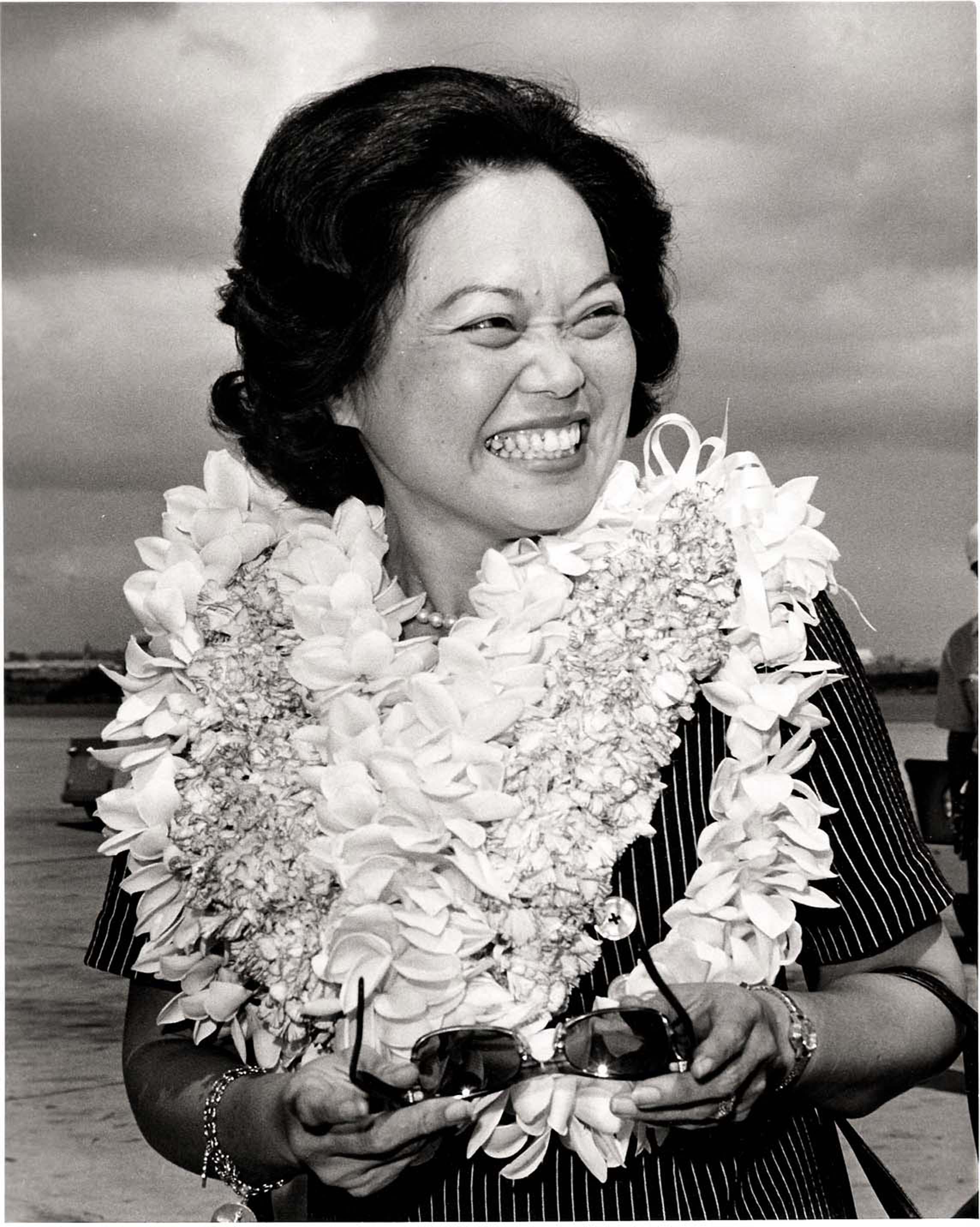 "I hope that today's generation of young girls will grow up to be the next generation of young women who fight as hard as young women have over the past 50 years."
Fifty years after Title IX was signed into law, Mink's story offers optimism in an era of widespread backlash against education equity.
"It is a challenging moment, in numerous ways—attacks against trans students, attacks on anything that smacks of racial justice in school curricula, attacks on books in libraries, on school mental health services, all combined with the conversation about our failure to protect students from gun violence…Sometimes it's hard to remain hopeful in the power of majorities of people to affect change," Martin admitted.
NWLC is urging the Biden administration to honor Title IX's anniversary by reinstating protections for survivors that were rolled back during the Trump administration as well as issuing new Title IX rules that provide protections for LGBTQ+ students and accommodations for pregnant and parenting students. Despite the challenges of the moment, Martin is holding onto hope.
"It's easy to look back at history and feel like the successes that occurred were preordained and taken seriously. The fact that none of this was set in stone, that there was real uncertainty and that work to organize, to make the case, to defend against retrenchment, was work that didn't always, but often, succeeded—is a useful thing for us all to remember at this moment."
Gwendolyn, inspired by her mother's own persistence, offered the same call to action. "It took generations of women fighting to make sure that Title IX was available as the lever for equity to make it work," she noted. "We need to remain vigilant not only about making sure that the government enforces it to its fullest capacity, but doesn't take it away…I just hope that today's generation of young girls will grow up to be the next generation of young women who fight as hard as young women have over the past 50 years."
Marash is confident that Mink's fight will continue to be waged—and won. "Learning this history and learning about these women, recognizing that what we're looking at and fearing is actually a place that women have been before and they've moved past it, is very reassuring," she echoed. "We're not gonna go all the way back. We have generations of women now that we see in these stories who have pushed the doors open, and therefore we can keep pushing the doors open...We just have to keep fighting." ◾️
Carmen Rios is a feminist writer and broadcaster who has spent the last decade telling feminist stories. Her work has been published by platforms including Ms., Autostraddle, BuzzFeed, Bitch, CityLab, DAME, Everyday Feminism, Feministing, GirlBoss, SIGNS and the Women's Media Center. Follow her at @carmenriosss.