The Lizzie Borden Trial of 1892
Lizzie Borden took an axe
And gave her mother forty whacks
When she saw what she had done
She gave her father forty-one.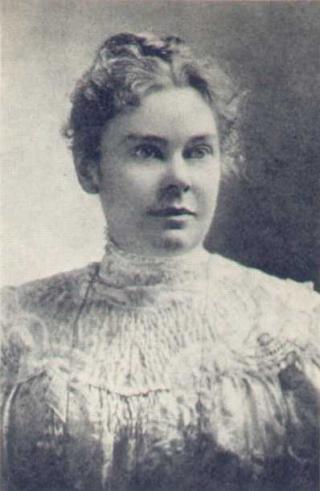 The rhyme is taken from the story of the gruesome and unsolved double homicide that took place at the Borden house in Fall River, Massachusetts in 1892. The rhyme embellishes a bit, but you get the gist. On the morning of August 4, 1892, Andrew Borden and his wife Abby were found dead in their home, both crushed by the blows of a hatchet, 11 and 19 times respectively.
Andrew Borden's 32-year-old daughter, Lizzie, was present in the house at the time of the murders. She was arrested a week later. Although Lizzie was acquitted (in fact, Massachusetts eventually elected to not charge anyone with the murders), her name remains inextricably linked to the case, and she lived out the remainder of her life as a shunned member of the Fall River community.
What makes the trial of Lizzie Borden particularly notable is the degree to which it transpired in the public eye. Indeed, this sensationalized case is considered a predecessor to contemporary legal trials that have provoked public obsession (think O.J. Simpson). Public fascination with this case has continued into the present day; it has inspired numerous films, stories, plays, and operas. You can even spend a night at the location of the crime: the Lizzie Borden Bed & Breakfast, which is also a museum (and, reportedly, a site of paranormal activity)!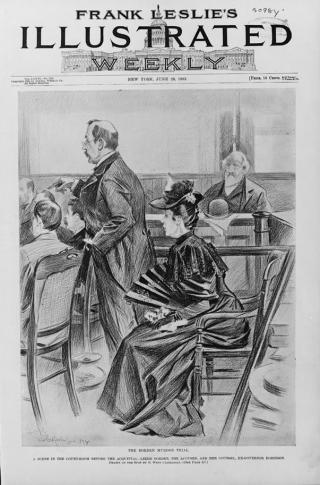 Credit
B. West Clinedinst/Library of Congress
This public obsession has also secured a permanent place for the trial proceedings on the historical record. The countless newspaper articles, courtroom sketches, testimonies, autopsy reports, photos, and more are easily accessible to this day. This is important, because when we face a narrative of American history that is primarily dominated by the doings of men, it can be hard to find the stories and experiences of the other 50% of the population.
The documents produced by this case provide us with a window into the life of a 32-year-old woman in a New England mill town at the end of the 19th Century. As newspaper reporters speculated, investigators analyzed the scene, and witnesses took the stand, a clear picture of what life was like for a woman in 1892 Fall River, MA was created, and recorded. The court's attempt to figure out whether Lizzie was innocent or guilty can also be seen as an articulation of what was normal behavior (and what wasn't) for a woman of her age, race, and status. This is one example of how we find women's history; this is one way to learn about Americans whose stories and experiences have not been well-preserved