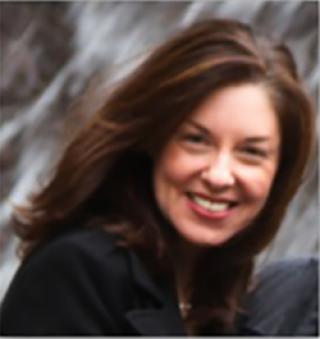 Lori Ann Terjesen, Ph.D., Director of Education, develops, presents, and oversees programs and projects that interpret the Museum's mission with special emphasis on the history of American women. Lori Ann is a nonprofit management specialist and museum educator with a 15-year career in museums and cultural institutions. She most recently served as director of strategic planning at Brooksfield Montessori School in McLean, Virginia, where she researched and designed a written curriculum that encompasses the school's progressive thought leadership centered on mindfulness, organic gardening, and healthful eating. She also served as the director of education at the Children's Science Center in Fairfax, Virginia, where she led a team of education staff to support both the Center's outreach and onsite educational programming, serving more than 80,000 visitors annually. Lori Ann completed her Ph.D. in art history and museum studies at Case Western Reserve University. She received her MA in museum studies from Seton Hall University, as well as a post-baccalaureate certificate in nonprofit organization management. She completed her BA in art history at the University of Tennessee, Knoxville. She is a member of the American Alliance of Museums (AAM) and the National Association for Museum Exhibition, a graduate of the Leadership Fairfax Institute class of 2016 and recognized as a "Forty Under 40" honoree by the Leadership Center for Excellence in 2016.
---
Sarah Brutschy, Special Events Manager, oversees all of the Museum's signature events including Women Making History DC and Women Making History LA. Sarah has more than 10 years of event planning, membership, and fundraising experience in the museum field. In 2015, Sarah earned a certificate of fund raising from Indiana University's Lilly School of Philanthropy and she holds a Bachelor of Arts degree from the University of Miami.
---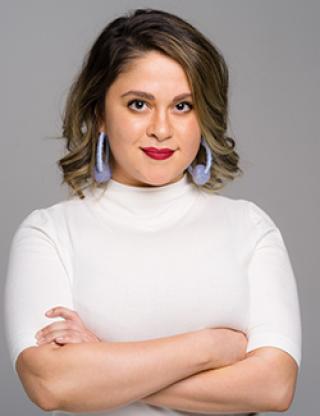 Nina Cavazos, Stakeholder Engagement Manager, focuses on building stakeholder relationships, engaging Museum donors and cultivating a new generation of supporters. She founded Council XIX, the Museum's first program empowering young leaders to support the organization's mission. A proud Latinx and first-generation American, Nina is passionate about including diverse voices in steering the Museum's future. She has nearly a decade of experience working with museums and art galleries including the Smithsonian Freer|Sackler Galleries, the Hermitage Museum and Gardens, and the Muscarelle Museum of Art at the College of William and Mary.
---
Kenna Howat, Education Programs Manager, creates history content, serves as the managing editor of the electronic and print newsletters, assists students with history questions, facilitates educational field trips, and oversees the Museum's collections. She has spent the past seven years creating and facilitating tours and educational programs in museums including the Cincinnati Museum Center, President Lincoln's Cottage, and George Washington's Mount Vernon. Kenna has a bachelor's degree in History from Taylor University and a master's degree in History with a concentration in Applied History from George Mason University.