Lori Ann Terjesen, Ph.D.
Vice President of Education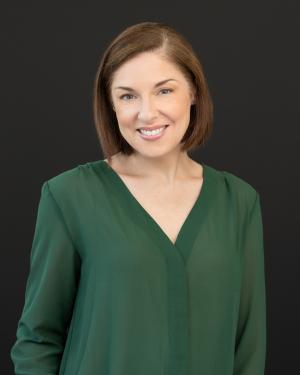 Lori Ann Terjesen, Ph.D., vice president of education, develops, presents, and oversees programs and projects that interpret the Museum's mission with special emphasis on the history of American women. Lori Ann is a nonprofit management specialist and museum educator with a 15-year career in museums and cultural institutions. Previously, she served as the director of education at the Children's Science Center in Fairfax, Virginia, where she led a team of museum educators and interpreters to support both the Center's outreach and onsite educational programming, growing the organization's community engagement efforts to serve more than 80,000 visitors annually. Lori Ann has also worked in various capacities at the Ringling Museum of Art, the Cleveland Museum of Art, the Museum of Modern Art, the Montclair Art Museum, and the Newark Museum of Art.
Lori Ann completed her Ph.D. in art history and museum studies at Case Western Reserve University. She received her MA in museum studies from Seton Hall University, as well as a post-baccalaureate certificate in nonprofit organization management. She completed her BA in art history at the University of Tennessee, Knoxville. She is a member of the American Alliance of Museums (AAM) and the National Association for Museum Exhibition, a graduate of the Leadership Fairfax Institute class of 2016, and was recognized as a "Forty Under 40" honoree by the Leadership Center for Excellence in 2016. In November 2021, Lori Ann was awarded an appointment to serve a three-year tenure on the State Historical Records Advisory Board by Governor Ralph Northam of Virginia.