Women's History 101 Virtual Talks
Book a virtual talk with the National Women's History Museum! You'll have exclusive access to the Museum's experts, with opportunities to ask questions and learn more about women's history with your group.
The Basics:
You must register at least 3 weeks in advance using our registration form below. 
Virtual Talks typically last 1 hour, including Q&A.
Virtual Talks cost $250 paid at the time of registration.
Virtual Talks are designed for adult audiences, such as corporate groups, universities, or adult learning groups.

If you need to reschedule or cancel, please do so within 2 business days of your scheduled date. If you choose to cancel, you will receive a refund.

We do not allow recording of these programs.

Additional Virtual Talks are added throughout the year, so please check back periodically for new topics!
Current Women's History 101 Virtual Talks: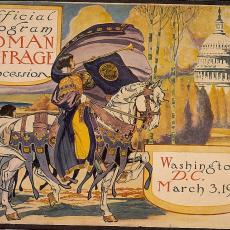 Explore some of the major figures, organizations, and milestones in the fight for women's right to vote in the 19th and 20th centuries. From the Seneca Falls Convention to the passing of the 19th Amendment, explore the work of women and organizations across the United States who fought for universal suffrage.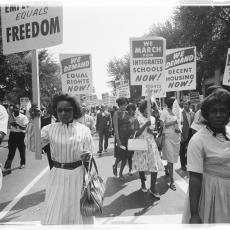 In the 20th century, African American women formed the backbone of the modern Civil Rights Movement. They were the grassroots leaders challenging America to embrace justice and equality for all. This talk explores women's critical roles--often behind the scenes--in major events throughout the movement.
We are fully booked for Women's History 101 Talks through May 2023. Please request dates starting in June. 
Women's History 101 Virtual Talk Registration Form
*
- required field