About the National Women's History Museum
Educate. Inspire. Empower.
…Each one of us can make a difference, and together, we make change.

Sen. Barbara Mikulski
About Us
Founded in 1996, the National Women's History Museum (NWHM) is an innovative online museum dedicated to uncovering, interpreting, and celebrating women's diverse contributions to society. A renowned leader in women's history education, the Museum brings to life the countless untold stories of women throughout history, and serves as a space for all to inspire, experience, collaborate, and amplify women's impact—past, present, and future. We strive to fundamentally change the way women and girls see their potential and power.
The NWHM fills in major omissions of women in history books and K-12 education, providing scholarly content and educational programming for teachers, students, and parents. We reach more than five million visitors each year through our online content and education programming and, in March 2023, mounted our first physical exhibit at the Martin Luther King Jr. Memorial Library in downtown Washington, DC, We Who Believe in Freedom: Black Feminist DC. The Museum is a nonpartisan, nonprofit 501(c)3. Follow us on Facebook, Twitter and Instagram and visit us at womenshistory.org.
Meet the Board
"The National Women's History Museum's board embodies this sentiment. Our directors provide leadership for delivering on our mission to acknowledge women's roles in our history—in the workplace, community, and home—and ensure that we tell those stories. We are pleased to have such diverse and accomplished members who bring their valuable expertise from the worlds of government relations, communications and marketing, community engagement, nonprofit strategy, business, and scholarship and academia, and a firm commitment to ensuring we give Americans a complete view of our nation's history." 

Susan D. Whiting
Chair, NWHM Board of Directors
Our History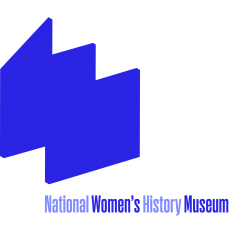 On Mother's Day weekend two decades ago, a group of women dedicated themselves to moving Adelaide Johnson's Portrait Monument to Lucretia Mott, Elizabeth Cady Stanton and Susan B. Anthony out of the U.S. Capitol's basement, known as the Crypt, to its rightful place in the Capitol Rotunda.