Curated Recommendations
Hood Feminism: Notes from the Women That a Movement Forgot by Mikki Kendall (Viking Press, 2020)
Some reviewers have referred to Mikki Kendall's recent contribution to the field as a "searing indictment of feminism" and "an interrogation of the failings of the mainstream feminist movement," and while it is both of these, it is also an honest reckoning of the feminist movement, an act of love for voices that have been silenced and experiences that have gone unvalidated, and a call to action for solidarity among women—both black and white. Eloquently written through a series of essays with strength, forthrightness, and insightful knowledge, Kendall's work is a welcome and needed addition to feminist discourse.
- Lori Ann Terjesen, NWHM Director of Education
Each time a girl opens a book and reads a womanless history, she learns she is worth less.

Myra Pollack Sadker

Professor, Author, Researcher, and Activist
Articles & Features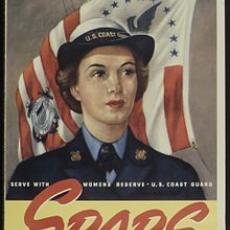 By 1942, WWII was well underway. Though the United States Coast Guard began employing women as civilian clerical workers a year earlier, the service sought to free up men for active duty. Learn about the women who served as rescue boat operators for stranded sailors, keepers of lighthouse lamps, and more.
If we want our girls to benefit from the courage and wisdom of the women before them, we have to share the stories.

Shireen Dodson
Explore Virtual Exhibits
Creating powerful political imagery was crucial to establishing a political presence and in bringing about voting rights for women.
Read More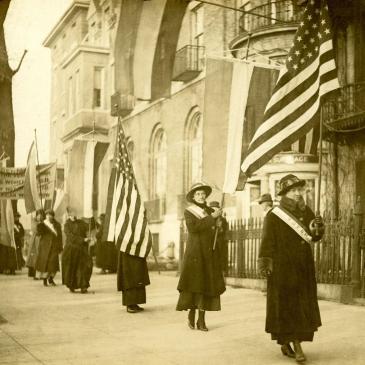 Creating a Female Political Culture
Discover more about the women of the Naval Reserve during World War II.
Read More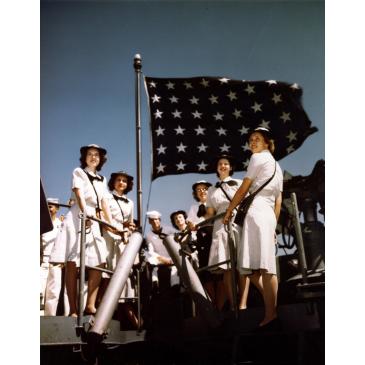 The WAVES Of World War II
Students and Educators
Discover our educational resources. Find lesson plans, biographies, posters, timelines, videos, and more on a wide variety of women's history topics. 
Museum News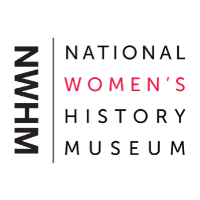 A Message from the National Women's History Museum
"We are grateful to have a powerful platform in which to tell women's stories, and we recognize our responsibility as a steward of women's history to bear witness by not simply standing in solidarity, but acting in solidarity." Click for entire statement.
READ MORE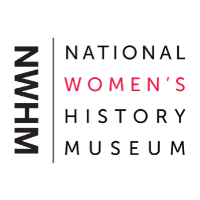 NWHM Welcomes Tena Clark and Carol McCarthy to Its Board of Directors
The National Women's History Museum announces the appointment of two new members to its Board of Directors: Tena Clark, CEO and chief creative officer of DMI Music & Media Solutions, and Carol McCarthy, executive vice president of Motion Agency.
READ MORE