A Letter from our Founder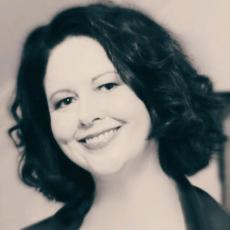 We have an exciting project to share with you. If our core of national volunteers is any indication, a tidal wave of interest in women's history is sweeping over America. In response, we have founded the National Women's History Museum in Washington, DC to preserve and celebrate the story of Woman.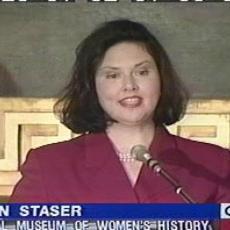 It was April 1995 when I conceived the National Women's History Museum in a White Paper written to give voice to both the empowerment and dismay I felt after 13 years of self-directed research on women's history followed by the surprise of realizing that this history was largely missing from our nation's capital, including the Smithsonian Institution.
We sat on the Rotunda floor, ate pizza, and drank champagne.

Ann E. W. Stone

Co-Founder and Member Emerita, National Women's History Museum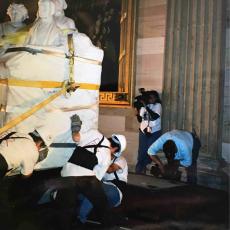 On Mother's Day weekend two decades ago, a group of women dedicated themselves to moving Adelaide Johnson's Portrait Monument to Lucretia Mott, Elizabeth Cady Stanton and Susan B. Anthony out of the U.S. Capitol's basement, known as the Crypt, to its rightful place in the Capitol Rotunda.
Our Institution
Visitors are invited to explore the NWHM's institutional archives from 1996 through 2018, including early NWHM history, organization, web content, newsletters, and brochures. The resource library is open between 9:00 am – 5:00 pm, Tuesday through Thursday. Please make an appointment to visit by emailing [email protected].
Resolution Regarding the Restoration of the Portrait Monument
Read More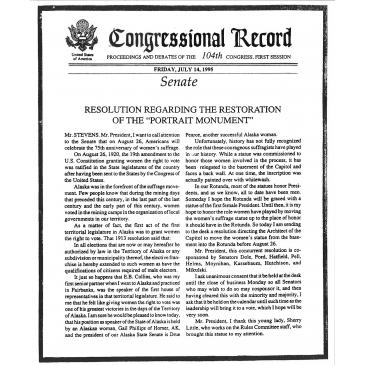 Archives: Resolution Regarding the Restoration of the Portrait Monument
NWHM's Press Release on the Creation of the CyberMuseum
Read More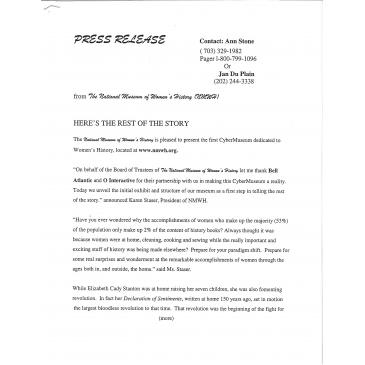 Archives: Here's the Rest of the Story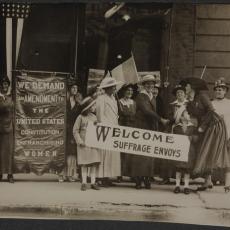 Women's contributions and accomplishments for the most part have been overlooked and consequently omitted from mainstream culture. The National Women's History Museum will help fill that void. Rather than rewriting current exhibitions at other history museums or having to decide what to omit elsewhere to "fit in" women's history, the Museum will serve to place women's history along side current historical exhibitions. 

Women's history isn't meant to rewrite history. The objective is to promote scholarship and expand our knowledge of American history.