Women Making History Awards Gala 2023
Thank you for joining us at the 2023 Women Making History Awards!
We are thrilled to have gathered again on Friday, March 31, 2023, to celebrate women's contributions—past, present and future—during the Women Making History Awards Gala held in Washington, DC. Guests joined us for an elegant, empowering, and inspiring evening with cocktails, a formal seated dinner, live entertainment, and inspiring remarks from our honorees.
Hosted by Zarna Garg with performances by Laura Bell Bundy, Shayna Steele, and more.
Where:
The Schuyler at the Hamilton Hotel  |  1001 14th Street NW   |  Washington, DC 20005
When:
Friday, March 31, 2023  |  7:00pm to 11:00pm
Honorary Co-Chairs:
Meryl Streep & Viola Davis
Event Chair:
Cheri Kaufman
Host Committee:
Laura Bell Bundy, Sharon Bush, Cathleen Civale Fisher, Ann Dexter-Jones, Donna Karan, Eleanora Kennedy, Sandra Lee, Dr. Ainsley MacLean, Stephanie Mineo, Lee Murphy, Kara Ross, Donna Woolf
Honorees
Ashley Graham, Pioneering Supermodel, Designer, Entrepreneur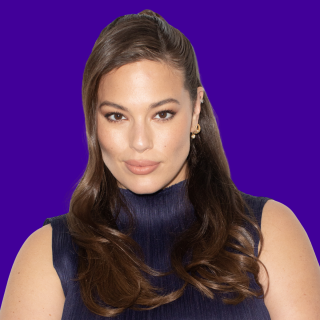 Ashley Graham is an American supermodel, designer, author, and entrepreneur whose influence has reshaped the fashion and media industries and redefined traditional beauty standards. Ashley has worked in numerous areas of the fashion industry including editorial, catalogue, runway, commercial, television and film. In February 2016, Ashley made history as the first size 14 model to ever be featured on the cover of
Sports Illustrated Swim
. In January 2018, she became a brand ambassador for Revlon, making her the first curvy model of her generation to receive a major beauty contract.
Ashley has been featured on the covers of Vogue, British Vogue, Harper's Bazaar UK, Cosmopolitan,SELF, New York Magazine, Maxim and many more. She has received numerous accolades for her work, including Forbes' coveted "30 Under 30" list and cover feature; Glamour's "Woman of the Year," with Mattel simultaneously creating a one-of-a-kind Barbie in her likeness; People's "25 Most Intriguing People of the Year"; Time's "100 Most Influential People in the Word"; The Daily Front Row's "Fashion Force of the Year," and is the United Nations' Women for Peace Association's first "Women Empowerment Award'' recipient.
Ashley is a sought-after television personality and has hosted internationally televised programs such as Miss Universe, Miss USA and Lifetime's
Fearless
, a competition series to find the next best hair or makeup artist. She also hosts her podcast 
Pretty Big Deal
.
Ashley is regularly invited to speak about body image, self-acceptance and female empowerment. Her first TEDx talk "Plus Size? More Like My Size" given at TedxBerleeValencia was viewed over 4.3 million times. 

Willie Pearl Mackey King, Civil Rights Activist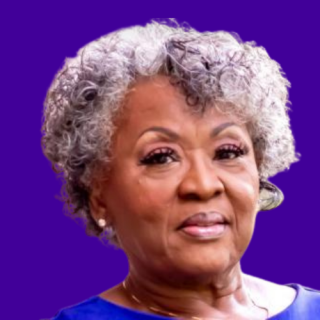 From February 1962 to February 1966, Willie Pearl MackeyKing worked for the Southern Christian Leadership Conference under the late Dr. Martin Luther King, Jr. as a member of his executive staff.  King performed a variety of administrative duties and traveled with Dr. King.  While in Birmingham, Alabama with Dr. King, she typed his famous Letter from Birmingham Jail.  She and Dr. Wyatt Tee Walker transcribed the letter, which was written on newspaper edges, table napkins, toilet paper, and whatever scraps of paper that Dr. King could find to write on.


 


Congresswoman Eleanor Holmes Norton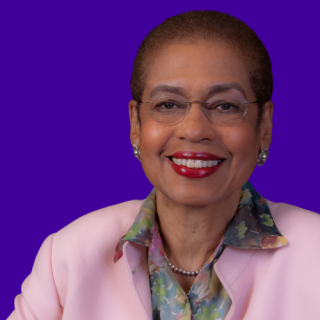 A third generation Washingtonian, Congresswoman Norton is Washington, DC's longest serving Congressional representative and a Black feminist lawyer. During Mississippi Freedom Summer in 1964, she worked with SNCC to register Black voters. In public office and the courtroom, Holmes Norton has advanced the rights of Black communities and all women.
Sharon Stone, Actress and Humanitarian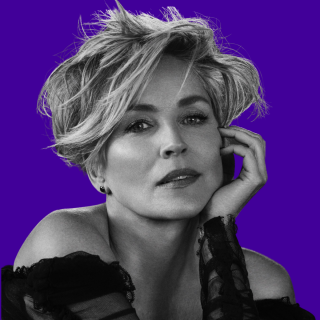 Sharon Stone is an internationally recognized actress, producer, humanitarian and New York Times bestselling author of her recent book The Beauty of Living Twice. Her film and television credits include Basic Instinct and Casino, for which she won a Golden Globe for Best Actress in 1996 and an Academy Award nomination for her leading role opposite Robert de Niro in Martin Scorsese's crime drama. Stone received two more Golden Globe Award nominations for her roles in The Mighty (1998) and The Muse (1999). Other film credits include Sliver (1993), The Specialist (1994), The Quick and the Dead (1995), Last Dance (1996), Sphere (1998), Broken Flowers (2005), Alpha Dog (2006), Bobby (2006), and Lovelace (2013) among others. Stone's television credits include roles in limited series such as Netflix's Ratched (2020), HBO's Mosaic (2017), The New Pope (2019), as well as The Practice (2004), for which she won the Primetime Emmy Award for Outstanding Guest Actress in a Drama Series. Stone has been honored with a Nobel Peace Summit Award, a Harvard Humanitarian Award, a Human Rights Campaign Humanitarian Award and an Einstein Spirit of Achievement Award, among other accolades. Stone has become a prolific artist with her paintings currently on display at the Allouche Gallery in Los Angeles. She currently lives in Los Angeles with her three sons.
Uma Thurman, Actress and Activist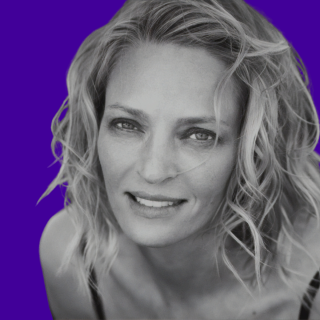 Uma Thurman was born in Boston, Massachusetts, and has spent the last 20 years raising her children in New York. An acclaimed actress, Thurman has received accolades for her work in theater, film, and television. Deeply committed to engagement with the local community in both New York and Boston, Uma is a long-time ambassador and founding Board Member of Room to Grow. The organization, which was founded by Julie Burns in 1998, provides critical support to families raising babies born into low-income circumstances by offering strategies and support to advance their children's development, providing essential baby and toddler items to alleviate financial stressors, and making connections to community resources that can meaningfully expand a family's support network. It is Ms. Thurman's dream and mission to see Room to Grow in every city across the nation, a tried-and-true approach to supporting parents in need during their children's critical early years. 
Sponsors
Thank you to our generous sponsors who made the 2023 Women Making History Awards Gala possible.

Visionary:  Max Mara
Trailblazer:  Northern Trust; Warner Bros. Discovery
Benefactor: Lee Murphy, Washington Fine Properties
Advocate:  AARP Foundation; Alliant Energy; Husch Blackwell; Kemper Corporation; NBCUniversal Telemundo Enterprises; Nielsen
Supporters: The Burke Foundation; Kaiser Permanente/Mid-Atlantic Permanente Group; Paramount; Urban Zen
Table Sponsors: Peixin Dallara; Susan Danish; Bonnie Lautenberg; Carol McCarthy; Dr. Nancy O'Reilly, Women Connect4Good Foundation; Kara Ross; Susan D. Whiting
In-Kind: ArentFox Schiff, LLP; Hotel Zena, A Viceroy Urban Retreat; SRG; Ulta; VPC