During the summer of 1964, hundreds of college students flooded Mississippi. The students came from different backgrounds, colleges, and Civil Rights organizations. Despite these differences, they had one goal, increase voter registration among African Americans in Mississippi.
As Civil Rights groups consciously pushed for integration, in 1964 the focus shifted to harnessing political power in majority African American communities. Mississippi proved to be an ideal location for a campaign focused on voting. Beginning in the late 19th century, whites established laws and policies that prevented African Americans from registering to vote, including poll taxes and literacy tests. Additionally, many white vigilante groups used violence to repress those who showed interest in politics.  As a result, in Mississippi, only 5.3% of the black population was registered to vote.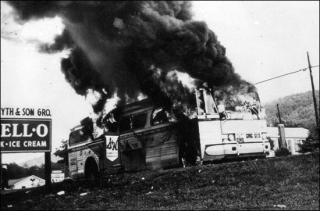 Credit
Smithsonian Institute
When students arrived, they were greeted by whites who reacted violently to outsiders and the idea of black voters. A violent white vigilante group known as the Ku Klux Klan (KKK) regularly harassed and physical assaulted the students. The KKK also destroyed and bombed churches throughout the state. While the activists may have been shocked by the violence, Mississippi resident and activist Fannie Lou Hamer was all too familiar with the environment of racism and inequality. During Freedom Summer,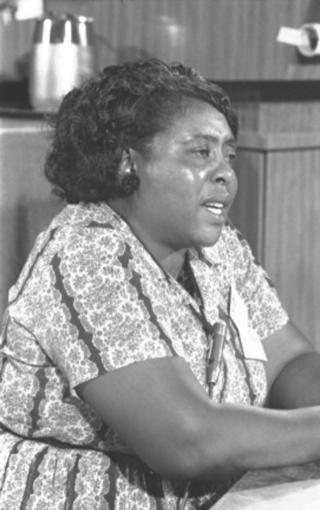 Hamer became a key organizer and leader. She eventually went on to represent the official Mississippi Freedom Democratic Party at the Democratic Convention. When Hamer was given a chance to speak about the violence she experienced in Mississippi, she told the world how she had been beaten and brutalized when she attempted to register others to vote. Her testimony attracted the attention of millions.
Freedom Summer of 1964 was a turning point in the Civil Rights Movement. Not only was the protest largely organized and executed by students but it was also one of the first times that the movement gained around the clock media attention. Although the 14th and 15th Amendments to the Constitution were intended to secure African American rights after the Civil War, they had never been fully realized. The Civil Rights Act of 1964's goal was to end segregation in public places and ban employment discrimination on the basis of race, color, religion, sex, or national origin. It was signed into law on July 2nd by President Lyndon B. Johnson. The following summer on August 6th, President Johnson signing the Voting Rights Act of 1965. This Act's intention was to overcome legal barriers at the state and local levels that prevented African Americans from exercising their right to vote under the 15th Amendment.
By Arlisha Norwood, NWHM Fellow