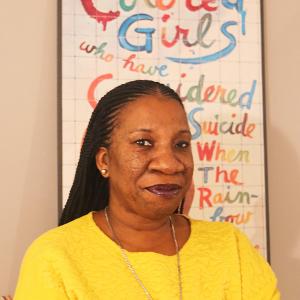 As an activist, community organizer, and executive, Tarana Burke has made quite an impact. Known as the founder of the 'me too' Movement, Burke's hashtag has been used more than 19 million times on Twitter alone. Since then, Burke has been widely recognized for her work, and was named Person of the Year by TIME Magazine in 2017. 
Tarana Burke was born on September 12, 1973 in The Bronx, New York. From a young age, Burke developed a passion for activism and community organizing. In the late 1980s, she joined an organization focused on youth development called 21st Century. Starting as a teenager, Burke led campaigns and launched initiatives around issues like housing inequality, racial discrimination, and economic injustice. Fueled by her passion for activism, she decided to attend Alabama State University, a Historically Black University (HBCU), to further develop her organizing skills. Burke's advocacy and leadership continued throughout her college career. After graduating, she moved to Selma, Alabama to work for 21st Century. While working with this organization, Burke encountered many young women of color that were survivors of sexual violence and abuse. Also a survivor of sexual abuse, Burke identified with these young women and her efforts shifted towards supporting them. She began to find ways to provide resources, support and safe spaces for young women of color to share their stories.
In 1996, Burke was working as the director of a youth camp when she encountered a young woman that would have a profound effect on her. After holding an all-girl bonding session at the camp, a young woman asked to speak with Burke privately about experiencing sexual abuse. Although Burke was unable to respond thoroughly in the moment, this encounter would become the foundation for the 'me too' Movement she created a decade later. She continued to focus on young women of color and co-founded an African-centered Rites of Passage program for girls called Jendayi Aza. This program evolved into her non-profit JustBe, Inc. which was founded in 2007. This organization was created to empower and encourage young Black girls through unique programming and workshops. JustBe, Inc. had a tremendous impact on the community, and the program was adopted by every public school in Selma, Alabama. Shortly after, the 'me too' Movement was born. Created as a way for young women of color to share their stories, Burke began using the phrase 'me too' to promote the idea of "empowerment through empathy." Her campaign was not only designed to facilitate healing, but she also wanted to train survivors to work in communities of color.
While developing 'me too,' Burke continued to work in the non-profit sector. She served as Managing Director of a Black arts organization in Philadelphia called Art Sanctuary. She was also the Executive Director of the Black Belt Cultural Arts Center, where she created community programs designed for underserved youth. In Selma, Alabama, Burke worked as a curatorial consultant and special projects director at the National Voting Rights Museum & Institute. While at this museum she helped to organize the annual Selma Bridge Crossing Jubilee to commemorate the Selma Voting Rights Struggle. Burke's work earned her a consulting position on Ava DuVernay's award-winning film, Selma in 2014. A few years later, Burke's work returned to the spotlight. During the 2017 Harvey Weinstein sexual abuse scandal, Burke's hashtag #metoo went viral. People all over the world began posting the phrase on their social media accounts to align with the movement.
Following this surge of support, Burke became a global leader and helped to get a larger conversation started around sexual violence. According to the Pew Research Center, in just one year the #metoo hashtag was used more than 19 million times on Twitter alone. In 2017, TIME Magazine named Burke and other "Silence Breakers" as Person of the Year. The very next year, she attended the 75th Annual Golden Globe Awards as a guest of actress Michelle Williams. Burke has been internationally celebrated for her work and has been invited to speak across the country. In 2019, she earned the Sydney Peace Prize in Sydney, Australia. Burke currently serves as the Senior Director of Girls for Gender Equity in Brooklyn, NY. She is also frequently asked to provide social commentary and has been published in Teen Vogue, Colorlines, Mic, BK Nation, Glamour, Ebony, Essence, The Source, and The Root, among others. Burke currently resides in New York City with her daughter.
Anderson, Monica, and Skye Toor. "How Social Media Users Have Discussed Sexual Harassment since #MeToo Went Viral." Pew Research Center. October 11, 2018. https://www.pewresearch.org/fact-tank/2018/10/11/how-social-media-users-have-discussed-sexual-harassment-since-metoo-went-viral/.
Criss, Doug. "The Media's Version of #MeToo Is Unrecognizable to the Movement's Founder, Tarana Burke." CNN, Cable News Network. November 30, 2018. https://www.cnn.com/2018/11/30/us/tarana-burke-ted-talk-trnd/index.html.
Me Too Movement. "The Inception." January 1, 2018. https://metoomvmt.org/.
Time Magazine. "Tarana Burke Says 'Pain' of Minority Women Never Prioritized'." April 23, 2019. https://time.com/5574163/tarana-burke-metoo-time-100-summit/.
TED. "Tarana Burke: Civil Rights Activist." Accessed February 5, 2020. https://www.ted.com/speakers/tarana_burke?language=en.
Zacharek, Stephanie, Eliana Dockterman, and Haley Sweetland Edwards. "TIME Person of the Year 2017: The Silence Breakers." Time Magazine. 2017. https://time.com/time-person-of-the-year-2017-silence-breakers/.
MLA – Alexander, Kerri Lee. "Tarana Burke." National Women's History Museum, 2020. Date accessed.
Chicago – Alexander, Kerri Lee. "Tarana Burke" National Women's History Museum. 2020. www.womenshistory.org/education-resources/biographies/tarana-burke.