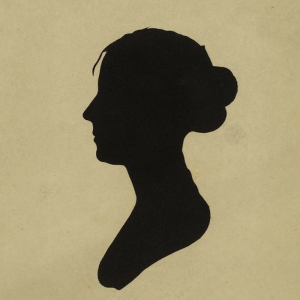 Legally blind since childhood, Olympic track and field athlete and marathon runner Marla Runyan never let her vision loss stand in the way of her athletic dreams.
Born January 4, 1969 in Santa Maria, California, Runyan is the second child of Valerie and Gary Runyan. At age nine, Runyan developed Stargardt's Disease, a form of macular degeneration that left her legally blind. She did, however, retain her peripheral vision and could make out shapes and shadows. Her mother found her school books in large print and worked with the Lions Club to obtain a closed circuit television.
After graduating from Adolfo Camarillo High School in 1987, Runyan studied at San Diego State, where she earned a master's degree in communicative disorders in 1994. She also earned a second master's degree in special education.
While attending San Diego State, Runyan began competing in several athletic events: the heptathlon, 200-meter dash, high jump, shot put, 100-meter hurdle, long jump, javelin throw, and the 800-meter run. Runyan also participated in gymnastics and soccer, until she could no longer see the ball.
Runyan first tried out and qualified for the US Olympic team in 1996 in the heptathlon, but did not ultimately make it onto the team. Undaunted, she won a gold medal that year in the Paralympics—for the second time since 1992 (she holds a total of five gold medals for the Paralympics). In 1999, she won the gold medal in the 1500-meter race at the Pan American Games. With her sites still set on the Olympics, in 2000 she became the first blind athlete to qualify for the US Olympic team in the 1500-meter event. She placed 8th at the Olympics and returned to compete again in 2004.
A world class runner, Runyan finished as the top American, with the second-fastest debut time by a woman, in the New York City Marathon. She finished fifth place in the Boston Marathon in 2003; seventh place in the Chicago Marathon in 2004, and first place in the Twin Cities Marathon in 2006. Runyan's other awards include: three-time Outdoor Track and Field National Champion (2001-2003); three-time Road 5K National champion (2002-2004); and several American records for various running events. 
Unfortunately, Runyan's vision has continued to worsen with each passing year. However, she has not let it affect her career. In 2001, she co-wrote and published her autobiography, No Finish Line: My Life As I See It. She married her coach, Matt Lonergan, in 2002, with whom she had a daughter in 2005. Although Runyan had hoped to make the 2008 Olympic team, back problems and surgery prevented it. She instead earned a second master's degree in 2012 and began teaching the blind in Oregon schools.
Since 2013, Runyan has served as teacher and Ambassador for the Perkins School for the Blind in Watertown, Massachusetts—renowned for its most famous student, Helen Keller. In the fall of 2014 Runyan joined her husband as a coach at Northeastern University.
MLA - Michals, Debra.  "Marla Runyan."  National Women's History Museum.  National Women's History Museum, 2015.  Date accessed. 
Chicago - Michals, Debra.  "Marla Runyan."  National Women's History Museum.  2015.  www.womenshistory.org/education-resources/biographies/marla-runyan.
Websites:
Books
Runyan, Marla.  No Finish Line: My Life as I See It.  Putnam Adults, 2001.