Take Our Daughters and Sons to Work Day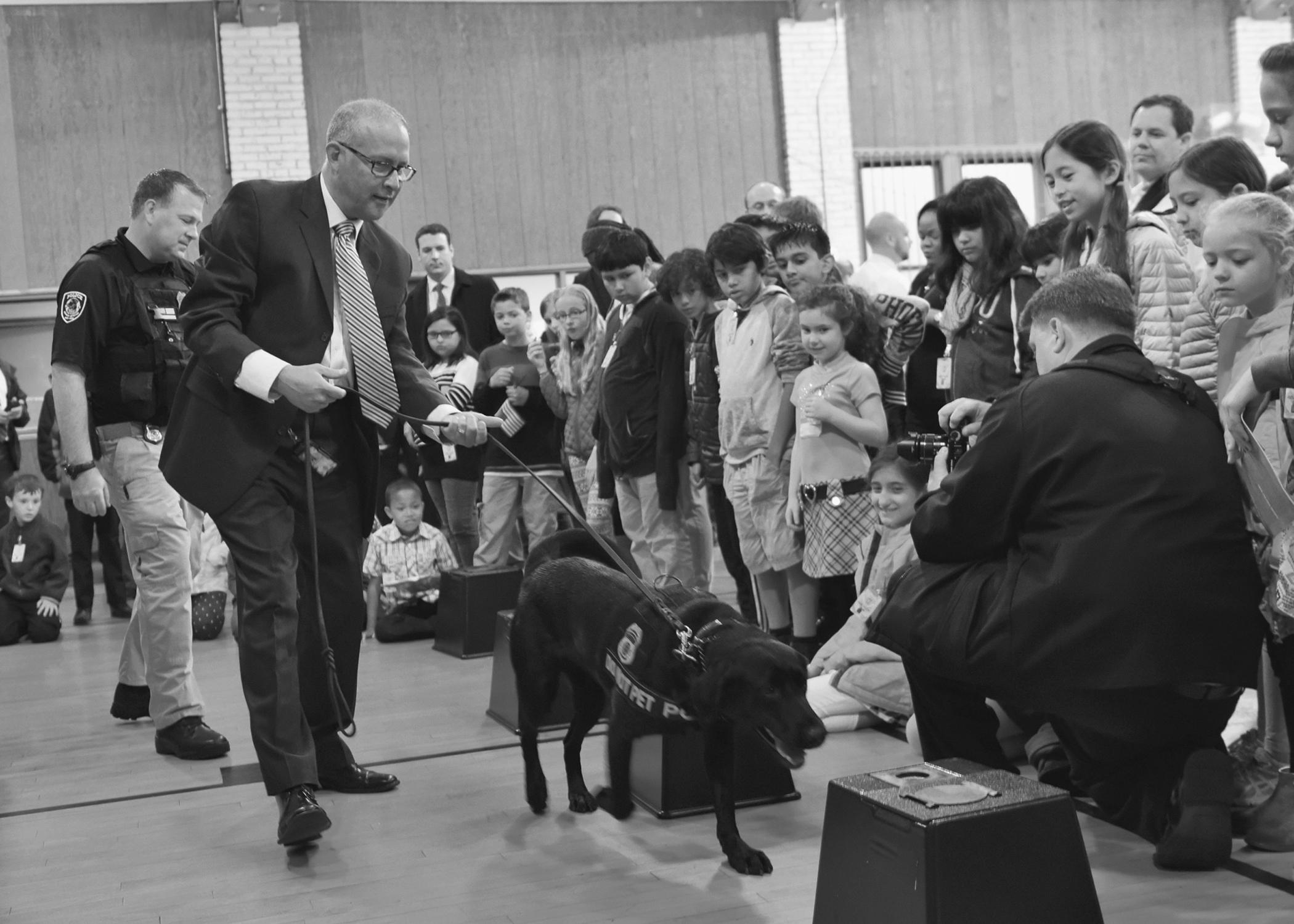 Credit
Department of Homeland Security
Founded in New York City in 1992 by Gloria Steinem as a project of the Ms. Foundation, "Take Our Daughters to Work Day" was created to help show girls that being smart was something to be proud of, not something to hide, and that their ideas could be heard and had value. By providing girls with real-life adult role models in various professions, the program sought to show girls that gender was not a prohibitive factor to their desired profession.
Hearing about the program, Parade magazine published an article about the event and its goals, helping to launch it nationally, and in 1993 the Take Our Daughters to Work Day Foundation was created to grow the program across the country and internationally. Participation grew rapidly and by 1996 over 5 million girls in 14 countries participated in that year's event.
In 2003 the program began to include boys in its programs and the Foundation rebranded itself the Take Our Daughters and Sons to Work Day Foundation.
While breaking traditional career gender roles was always part of the program's goal, this expansion allowed it to bring a sharper focus to both genders, showing boys that they too could enter any career they choose, regardless of society's prescribed gender roles. As the Foundation's President Carolyn McKecuen told Parade in 2012, "I bet they never told their parents, but there were actually kids that wanted to be a nurse, or something that was not considered a manly job."
Since the Foundations establishment in 1993 the program has continued to grow and evolve, becoming an international April tradition. According to the latest available numbers, at least 37 million people have participated in the program in 3.5 million workplaces. In 2011, 92 countries participated, including China and India. Last year First Lady Michelle Obama hosted over 180 children of federal workers at the White House marking the eighth year the White House has officially participated in the event.
Take Our Daughters and Sons to Work Day's founders always viewed the day as a learning experience, a way for youth to learn about themselves and their futures. To help achieve this goal they established the program to take place during the school year. This allows educators to incorporate the program into their lesson plans and let the students who participated make the connection between what they learn in school and their future. It lets the program reach girls and boys in low-income communities and allows all children to have experiences and expectations they might not have had otherwise.
The Take Our Daughters and Sons to Work Day Foundation will be held on April 25th 2019 with the theme of "Workforce Development for All." This theme, according to the Foundation's Executive Director Carolyn McKecuen, "Will empower youth through inspired personal development careers. This year's curriculum will consist of essential workforce building activities that will empower young people to effect positive change within their communities, schools and homes. Youth will learn how to show others that they can be relied upon to which will prompt impactful discussions on the importance of developing workplace skills."
To find Take Our Daughters and Sons to Work Day events near you or to find parent, educator, or workplace toolkits, visit their website at http://www.daughtersandsonstowork.org.