Curated Recommendation
From Our Friends at Bluestockings Cooperative
The 1619 Project: A New Origin Story by Nikole Hannah-Jones, The New York Times Magazine, and Caitlin Roper (Random House Publishing Group, 2021)
NAMED ONE OF THE BEST BOOKS OF THE YEAR BY The Washington Post • NPR • Marie Claire
In late August 1619, a ship arrived in the British colony of Virginia bearing a cargo of twenty to thirty enslaved people from Africa. Their arrival led to the barbaric and unprecedented system of American chattel slavery that would last for the next 250 years. This is sometimes referred to as the country's original sin, but it is more than that: It is the source of so much that still defines the United States.
This is a book that speaks directly to our current moment, contextualizing the systems of race and caste within which we operate today. It reveals long-glossed-over truths around our nation's founding and construction—and the way that the legacy of slavery did not end with emancipation, but continues to shape contemporary American life.
Order The 1619 Project from Bluestockings Cooperative today!
Each time a girl opens a book and reads a womanless history, she learns she is worth less.

Myra Pollack Sadker

Professor, Author, Researcher, and Activist
Featured Digital Classroom Resource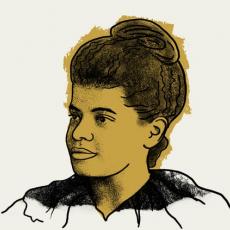 Ida B. Wells was an African American woman who was not afraid to confront the ugly truths that existed within American society. Born a slave and emancipated by the Emancipation Proclamation, she later began her career as a teacher and a writer and is remembered for fighting to end the horrific crime of lynchings in America. This mini lesson will introduce students to Ida B. Wells through a primary source and invite students to explore the geography of American lynchings through an interactive map.
Ida B. Wells Illustration by Veronica Bravo.
December Fab Five Biographies
During the month of December, The National Women's History Museum celebrates women who evangelize for the rights of the disability community.
If we want our girls to benefit from the courage and wisdom of the women before them, we have to share the stories.

Shireen Dodson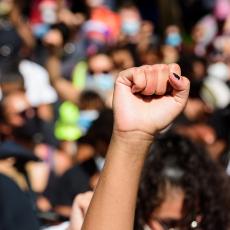 Many of us are not sure how to counter racism when we witness it and don't know what to say when people we know downplay or trivialize the hate, prejudice and discrimination that people of color experience in our country.
Being an ally in the struggle for racial justice and equity goes beyond simply not being racist. We hope this list of resources help to educate and motivate you to take action.
Explore Virtual Exhibits
A virtual exhibit especially for young audiences about the life and work of artist and educator Alma Woodsey Thomas.
Read More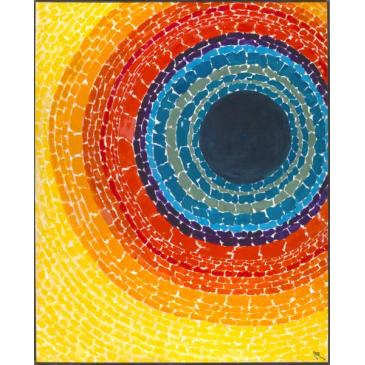 Alma Thomas: Everything is Beautiful
Students and Educators
Discover our educational resources. Find lesson plans, biographies, posters, timelines, videos, and more on a wide variety of women's history topics. 
Museum News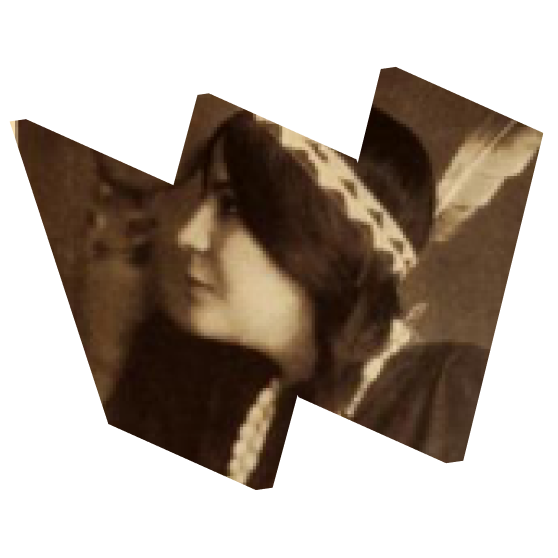 Celebrate Native American Heritage Month 2021!
Our Native American Heritage Month Resource Toolkit offers a variety of resources highlighting Native American women who have made, and are making, history as trailblazers, advocates, leaders, storytellers, and artists. Download here!
READ MORE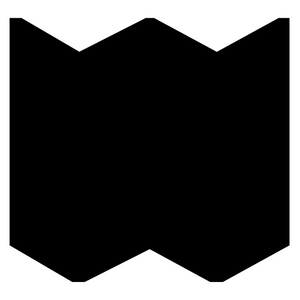 National Women's History Museum Debuts Women Writing History: A Coronavirus Journaling Project Microsite
New interactive microsite showcases journals from the Museum's groundbreaking initiative to record history as it happens.
READ MORE
JUST LAUNCHED!
Visit our new microsite for NWHM's Women Writing History initiative, designed to ensure that the unique voices and experiences of women, girls, and nonbinary individuals were not left out of the telling of the COVID-19 story.
/sites/default/files/2021-10/womenwritinghistory_V5.png
/sites/default/files/2021-10/womenwritinghistory_m_V5.png
NEW VIRTUAL EXHIBIT
Although the third wave never truly had an official "end," activists recognize that the 21st century has ushered in a new type of activism. Learn more in our new virtual exhibit, Feminism: The Fourth Wave.
/sites/default/files/2021-09/fourth-wave_carousel.png
/sites/default/files/2021-09/fourth-wave_m.png
FIND THE PERFECT GIFTS IN OUR RETAIL STORE!
Every purchase supports our work to uncover, amplify, and celebrate women's history.
/sites/default/files/2021-09/Retail.png
/sites/default/files/2021-09/Retail_m.png
Upcoming Events
The Missing Waves of Feminism Symposium Series: The Fourth Wave
"The Missing Waves" is a four-part series that examines the "lost eras" of the traditionally recognized canon of the Four Waves of Feminism, including examples of early activism, the roles of minority women, and the impact of social movements.
READ MORE