Volunteer with the National Women's History Museum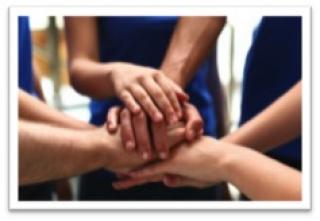 Join us! Volunteers are an integral part of the National Women's History Museum and help to further the organization's mission. The talents and skills of volunteers enrich a wide variety of the Museum's offerings and strengthen its outreach to the public.
Volunteers have the opportunity to become an integral part of the NWHM, learn about the NWHM's virtual programming, interact with scholars and other professionals leading its departments, and engage in audience inquiries of all ages.
New opportunities open up frequently! If you are interested in volunteering at the NWHM, please email Vilma Ayala, volunteer coordinator, at [email protected] with the volunteer opportunity heading listed as the subject.
Please note that volunteers must be 18 years or older. Virtual volunteers must have a reliable Internet connection, telephone, and a working laptop with a camera. Onsite volunteers must be able to provide their own transportation.
CURRENT OPPORTUNITIES:
Library Volunteers : Volunteers are needed to help process new acquisitions, re-organize and shelve books, and/or physically expand the Museum's growing resource library. These activities are in-person volunteer opportunities under the project management of the Lead Library Volunteer on Tuesdays and Thursdays from 11:00a - 2:00p ET at the Museum's administrative offices in Alexandria, VA. A face covering is optional for all fully vaccinated staff, volunteers, and guests. 
---