Determined to Rise
Women's Historical Activism for Equal Rights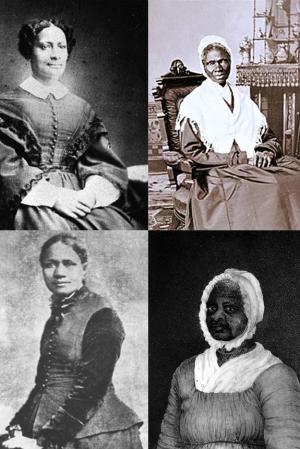 To mark the centenary of woman suffrage, the National Women's History Museum presents a commemorative initiative, "Determined to Rise:" Women's Historical Activism for Equal Rights. This series of public programming features scholarly panels, public events, and lively discussions on the American women's rights movement from the early 1830s when African-American women abolitionist groups organized to fight for freedom, personhood, and women's rights to the ratification of the 19th Amendment in 1920.
"Determined to Rise" shapes a broader understanding of the woman suffrage movement throughout the turn of the century, acknowledging not only the achievements resulting in the ratification of the 19th Amendment, but also its profound limitations.
Please join us for a discussion at an upcoming event near you.
The "Determined to Rise": Women's Historic Activism for Equal Rights traveling panel series is generously funded by Ms. Jeannette Sharpe.
---
November 19, 2020 : Virtual Event (in partnership with the National Czech and Slovak Museum & Library, Cedar Rapids, Iowa)
Topic: The Influence of Immigration and Citizenship Rights on the Woman Suffrage Movement
*Planning in progress.