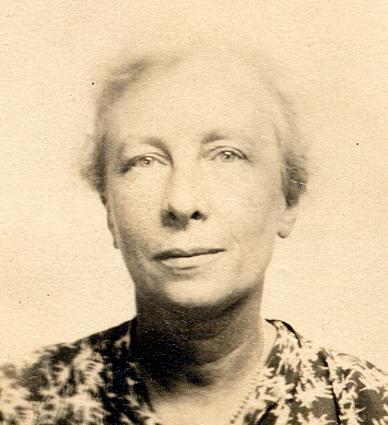 Spouse
Frank Gilbreth
Her Story

With her innovative work on the design of kitchens, patents for appliances, time-motion studies to determine the most efficient way for workers to perform tasks, and emphasis on human relations in the workplace, Lillian Moller Gilbreth is a scientist claimed both by the field of industrial/human factors psychology and by industrial engineering.

Gilbreth completed bachelor's and master's degrees in literature but, in order to perform consulting work on worker efficiency with her husband Frank, she switched to applied psychology, publishing a 1914 dissertation on the Psychology of Management and earning her Ph.D. from Brown University in 1915. She and Frank used the new medium of film to help analyze tasks and suggest improvements in worker efficiency. They often tested ideas on their own household, which included 12 children and a dog. They wrote books and papers together.

When Frank died suddenly in 1924 on his way to a conference to deliver a speech, Lillian arranged for her children's care, packed, and delivered the speech in his place. After Frank's death Lillian continued consulting to provide for her family.

Her books include The Home-Maker and Her Job and Management in the Home. Inventions Gilbreth is perhaps best known for are adding shelves to the refrigerator and adding a foot pedal to the kitchen trash can. She also created kitchen designs for individuals with disabilities. During the Depression and World War II Gilbreth did consulting work for the government; she was highly sought after, most notably by President Hoover. Interestingly, her children later wrote books about their experiences growing up in the Gilbreth household.

Hollywood turned those into movies: Cheaper by the Dozen (1950) and a sequel, Belles on Their Toes (1952).

In 1921 Gilbreth was the first female member inducted into the Society for Industrial Engineers. She was also the first female to receive the Hoover Medal, awarded in 1966 for public service as an industrial engineer. The National Society of Professional Engineers, with support from the American Psychological Association, was successful in getting a 1984 U.S. postage stamp issued in her honor. Gilbreth is the only psychologist to appear on a stamp. In 1995 Gilbreth was inducted into the National Women's Hall of Fame at Seneca Falls, NY.