Leta Stetter Hollingsworth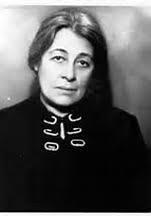 Spouse
Harry Hollingsworth
Her Story

An early feminist and active member of the Women's Suffrage Party, Leta Stetter Hollingworth is best known for her landmark contributions to the psychology of women and to education of the gifted, the latter culminating in two books, Gifted Children (1926) and Children Above IQ 180 (1942).

Leta met her future husband, Harry Hollingworth, at the University of Nebraska where in 1906 she earned a teaching certificate and B.A. in English Literature. After graduation, she took a teaching position in Nebraska but soon moved to New York City to marry and be with Harry, who was finishing his doctorate in psychology at Columbia University.

When Leta attempted to obtain a teaching position, she learned that New York City's school district would not hire married women as teachers. This left her unemployed and fueled her interest and activism in women's issues. After helping Harry, now an instructor at Barnard College, with some research for Coca-Cola on the effects of caffeine on mental and motor functions, Leta took courses at Columbia Teachers College. She earned an M.A. in Education in 1913 and a Ph.D. in 1916. Her doctoral dissertation, which involved daily performance assessments over a three month period, found no evidence to support the prevailing myth that women's mental and motor functions fluctuated with their menstrual cycle.

During the course of her graduate studies at Columbia, Leta worked at the Clearing House for Mental Defectives and at Bellevue Hospital.

She became increasingly interested in educational psychology, especially exceptional children, and was an expert in intelligence testing. Ironically, given that when she first came to New York City she was not allowed to work as a school teacher, with her Ph.D. in hand Leta was offered a teaching position in the Education Department at Columbia, which she accepted and where she taught until her early death due to cancer in 1939. Among her other accomplishments, Leta developed the first course ever taught on gifted children, advocated for curricular change, wrote several articles related to the psychology of women, published a leading text on The Psychology of the Adolescent (1928), and became a strong voice for establishing certification requirements for applied psychologists.