Join us virtually or in person to explore women's history!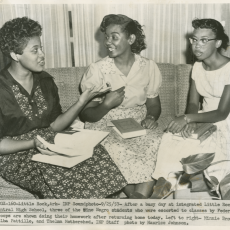 How have women used their power to create change? Explore the stories of women throughout U.S. history that have fought for their rights and changed their communities. Participants will learn more about women's history through an interactive virtual experience with expert museum educators. 
Field trips are available between September-November and February-April each year.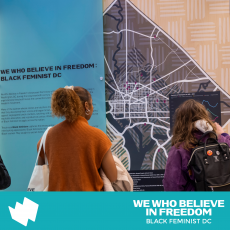 Students can explore the themes of We Who Believe in Freedom: Black Feminist DC in person during a free guided tour with a docent! These in-person field trips will be available through September 15th, 2024.
To request a tour of the Martin Luther King Jr. Memorial Library and Black Feminist DC, email [email protected] with your preferred date and time.