Faye Laing, M.D.
Radiologist and Professor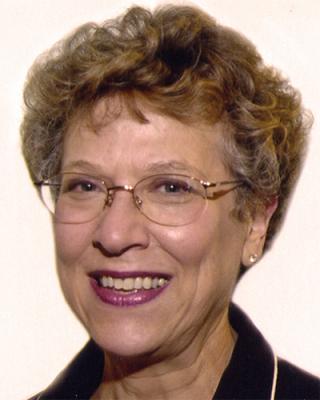 Faye C. Laing, M.D. has been an academic radiologist for more than 40 years. Her academic career interests have focused almost exclusively to advancing diagnostic ultrasound. Following radiology residency training at the University of California, San Francisco (UCSF) in 1973, she joined the faculty and worked for 17 years at the San Francisco General Hospital, where she directed the diagnostic ultrasound section.  In 1993, she joined the faculty at Harvard University, where she was Professor of Radiology. For 18 years she was a member of the ultrasound division at the Brigham and Women's Hospital.
In 2010, she moved to Georgetown (Washington DC) with the intent of retiring. Upon learning the Chairman and Vice-Chairman of Radiology at Georgetown University Hospital were her former residents at UCSF, however, she decided this coincidence was 'too good to pass up', and until her 'real' retirement in 2015, she worked part time at this institution.
She greatly enjoys teaching and working with Radiology Residents, and she served as Director of the Division of Education and Training in the department of Radiology at Brigham and Women's Hospital from 1993-2000.
Dr. Laing's research interests primarily emphasize ultrasound applications to acutely ill patients, and are particularly enlightening with regard to the gallbladder and biliary tree, acute appendicitis, and early pregnancy complications.
She has also contributed as either a reviewer and/or member of the editorial boards of 7 medical journals. She has been elected as a fellow of the American Institute of Ultrasound in Medicine (AIUM) and the Society of Radiologists in Ultrasound (SRU). She has also served as President of the SRU, and until they were discontinued, was a frequent oral examiner for the American Board of Radiology.
She has published 130 peer reviewed articles, has written 100 book chapters and non-refereed articles, and has edited or co-edited two books As a seasoned educator and world traveler, Dr. Laing has had the opportunity to deliver approximately 1900 lectures throughout the world. She has also spent considerable time teaching in India as an RSNA International Visiting Professor.