The Rape of Recy Taylor Film Screening + Author Talk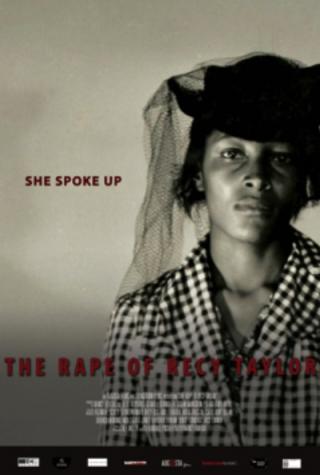 Recy Taylor, a 24-year-old black mother and sharecropper, was gang raped by six white boys in Alabama in 1944. Common in the Jim Crow South, few women spoke up about these crimes in fear for their lives—but not Recy Taylor, who bravely identified her rapists. The NAACP sent its chief rape investigator Rosa Parks, who rallied support and triggered an unprecedented outcry for justice. The Rape of Recy Taylor exposes a legacy of physical abuse of black women and reveals Rosa Parks' intimate role in Ms. Taylor's story. An attempted rape against Parks was but one inspiration for her ongoing work to find justice for countless women like Taylor.
More and more women today are speaking up after rape. The Rape of Recy Taylor encourages with the stories of black women who spoke up when danger was at its greatest and their power was at its lowest. It was their noble efforts to take back their bodies that led to the Montgomery Bus Boycott and the civil action movements that followed. The 2020 Global March by Women is linked to their courage and their reclamation of power. From sexual aggression on southern streets in the 1940s to the ongoing debates on today's college campuses and at unsafe work environments, it is control of women's bodies that powered the movement in Recy Taylor's day and that fuels our conviction today.
Join us for a live screening of the 2018 film The Rape of Recy Taylor, followed by poet Tinesha Cherry reciting an original work and a discussion with special guest, Indira Henard, executive director of the DC Rape Crisis Center, and author, Danielle L. McGuire, who penned the book on which the film is based, At the Dark End of the Street: Black Women, Rape, and Resistance—A New History of the Civil Rights Movement from Rosa Parks to the Rise of Black Power (Knopf, 2010). Dr. McGuire will talk about the impetus behind her research and discuss her work to influence social impact by highlighting the heroics of women such as Recy Taylor.
TIME/DATE: Feb 25. Doors open at 6:30p; Screening begins promptly at 7:00p;

Author talk at 8:30p

LOCATION: Eaton Workshop, 1201 K Street NW, Washington, DC 20005
 SOLD OUT
Film length is 91 minutes. Viewer discretion is strongly advised.
 
Hosted by the Eaton Workshop DC