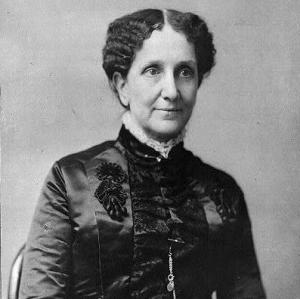 Mary Baker Eddy founded a popular religious movement during the 19th century, Christian Science. As an author and teacher, she helped promote healings through mental and spiritual teachings. Today, her influence can still be seen throughout the American religious landscape.
Eddy was born in 1821, in Bow, New Hampshire. Her parents were members of the of the Protestant Congregationalist denomination. Unfortunately, she was very ill and spent most of her childhood bedridden. At the age of fifteen, her family moved to another town in New Hampshire and she began school. Almost immediately, her teachers realized that she was an extremely bright pupil. Eddy finished school at the Holmes Academy and went on to teach. She married in 1844, however her husband died only six months into the marriage leaving her a new mother and a widow. Later she remarried but the union ended divorce.
For many years, Eddy worked to discover a cure for her chronic illness. She experimented with alternative forms of medicine, whole heartedly rejecting prescription drugs from doctors. Additionally, Eddy vigorously studied the Bible. After suffering from an almost deadly illness she became a patient of Phineas Quimby, a healer from Maine. Historians believe Quimby influenced Eddy's writings.  
In 1866, Eddy slipped on an icy sidewalk. The fall forced her to remain bed for several months. During her downtime, she studied healings in the Bible. Her belief that the healings performed by Jesus could be used in the present day inspired her to create a movement which focused on the mental aspects of sickness. She began to teach others her new method and Christian Science quickly gained a following.
Eddy wrote the principal text for the Christian Science movement, Science and Health with Key to Scriptures in 1872. She opened the Massachusetts Metaphysical College in 1879 to educate others. Eddy's teaching was extremely attractive to many who suffered from illness. Her students eventually spread the knowledge to others as they traveled throughout the United States. As a result, Christian Science congregations emerged in several cities. In 1894, a reading room solely dedicated to Eddy's writings opened in Boston, Massachusetts. The congregation also moved into a physical building that same year. Because of Eddy's growing popularity as a religious leader and woman, she was the center of many rumors and attacks. Her character and sanity were often questioned publicly. However, the attacks did not discourage her followers.
In her later years, Eddy focused much of her attention on expanding her teachings by constantly revising manuals and other publications. When Eddy was unable to get others to print her work, she started a publishing society. She published The Christian Science Monitor and the Herald of Christian Science. In 1910, Eddy died of pneumonia and was buried in Massachusetts. Today, there are still numerous Christian Science churches and Eddy's book Science and Health with Key to Scriptures remains on best seller lists throughout the world.
MLA – Norwood, Arlisha. "Mary Eddy." National Women's History Museum. National Women's History Museum, 2017. Date accessed.
Chicago- Norwood, Arlisha. "Mary Eddy." National Women's History Museum. 2017. www.womenshistory.org/education-resources/biographies/mary-eddy.