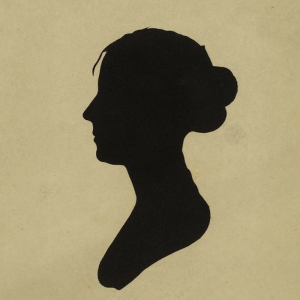 A hero of the American Revolution, Margaret Cochran Corbin was the first woman to receive a military pension.
The hardships of Corbin's young life inspired the courage and resilience that would serve her well during the Revolution. Born in Franklin County, Pennsylvania on November 12, 1751, she was orphaned at age five, when her father was killed during an Indian raid and her mother was taken captive, never to return. She and her brother were adopted and raised by an uncle.
In 1772, at age twenty-one, she married John Corbin, who joined the Pennsylvania military three years later. Instead of staying home, Corbin left with her husband for war, becoming—like many other women—a camp follower who earned money cooking and doing laundry for soldiers. She also helped take care of the sick and wounded.
On November 16, 1776, Corbin dressed as a man and joined her husband in the Battle of Fort Washington on Manhattan Island. There, she helped him load his cannon, and when he was killed, she quickly and heroically took over firing the cannon against the British. Other soldiers commented on "Captain Molly's" steady aim and sure-shot. Eventually, however, she, too, was hit by enemy fire, which nearly severed her left arm and severely wounded her jaw and left breast. She was unable to use her left arm for the rest of her life. The British eventually won this battle, with Corbin numbered among the prisoners of war who were paroled and released back to the care of Revolutionary hospitals.
Left to support herself alone, Corbin struggled financially. After she recovered, Corbin joined the Invalid Regiment at West Point, where she aided the wounded until she was formerly discharged in 1783. Then, on July 6, 1779, the Continental Congress, in recognition of her brave service, awarded her with a lifelong pension equivalent to half that of male combatants. Congress also gave her a suit of clothes to replace the ones ruined during the conflict.
In 1782, Corbin married a wounded soldier, but he died a year later. Gruff and unfeminine, Corbin made few friends among the women of her time, instead feeling more at home smoking and conversing with other soldiers.
Corbin died near West Point before reaching her fiftieth birthday. In 1926, her remains were moved from an obscure grave along the Hudson River to West Point, where she was buried with full military honors. A plaque at Fort Tryon Park in Manhattan, hails her "as the first woman to take a soldier's part in the War for Liberty."
Berkin, Carol. Revolutionary Mothers: Women in the Struggle for America's Independence. New York: Alfred A. Knopf, 2005).
Creeden, Sharon. In Full Bloom: Tales of Women in Their Prime. Little Rock: August House, 1999.
Diamant, Lincoln, ed. Revolutionary Women: In the War For American Independence. Westport:  Praeger, 1998.
Land, Robert H. "Margaret Cochran Corbin" in James, Edward T., Janet Wilson James, Paul S.  Boyer, eds.  Notable American Women: 1607-1950, A Biographical Dictionary. Cambridge: Belknap Press, 1971.
National Society, Daughters of the American Revolution, Captain Molly Corbin Chapter. "History." Accessed on October 15, 2014.
Roberts, Cokie. Founding Mothers: The Women Who Raised Our Nation. New York: HarperCollins Publishers Inc., 2004.
U.S. State Department's Bureau of International Information Programs. "Margaret Cochran Corbin: Revolutionary Heroine." Accessed on October 15, 2014. 
Weatherford, Doris.  American Women's History: An A to Z of People, Organizations, Issues and Events. Prentice Hall General Reference, 1994.
MLA - Michals, Debra.  "Margaret Cochran Corbin."  National Women's History Museum.  National Women's History Museum, 2015.  Date accessed.
Chicago - Michals, Debra.  "Margaret Cochran Corbin."  National Women's History Museum.  2015. www.womenshistory.org/education-resources/biographies/margaret-cochran-corbin.