Wilma Mankiller: An American Hero
An Interview with Gale Anne Hurd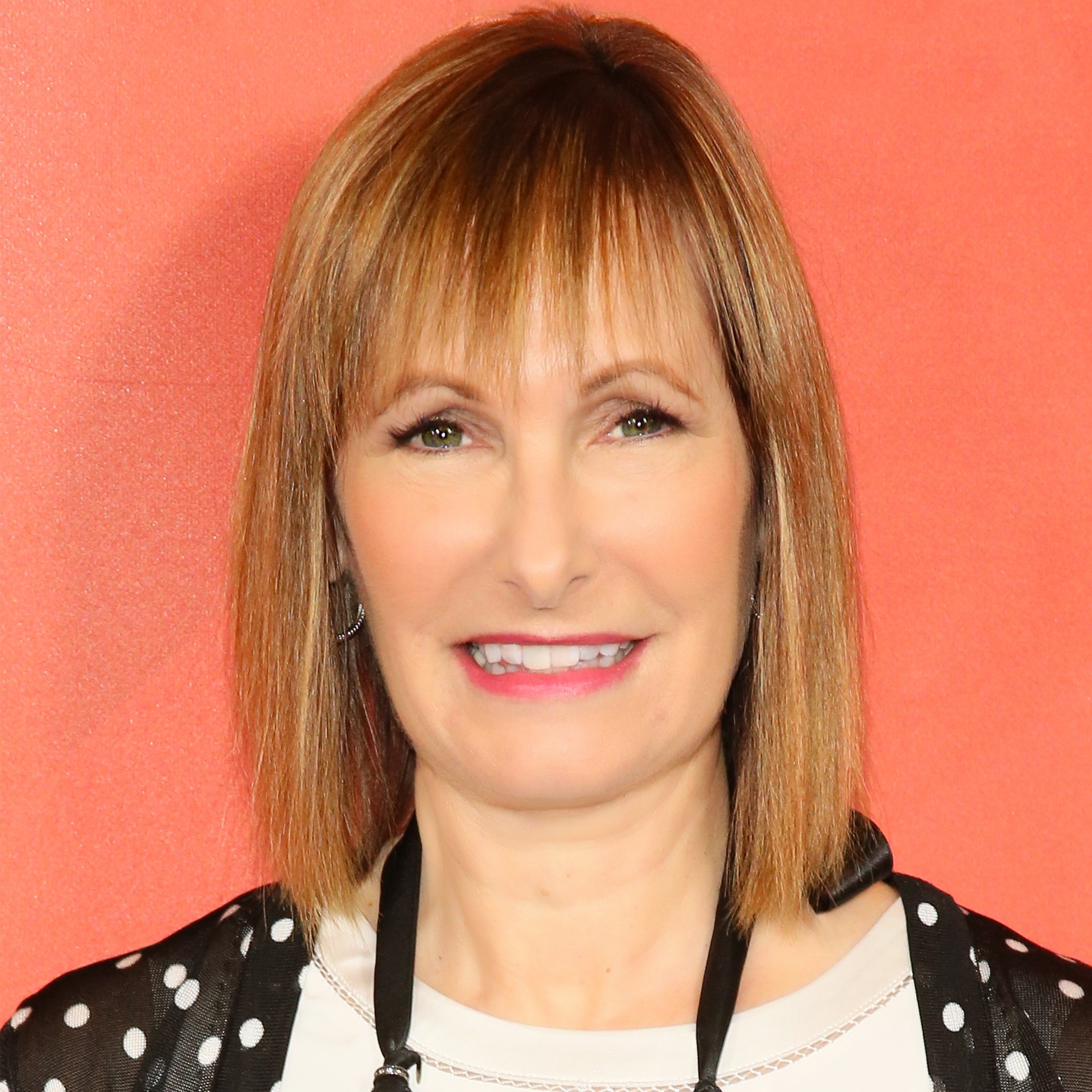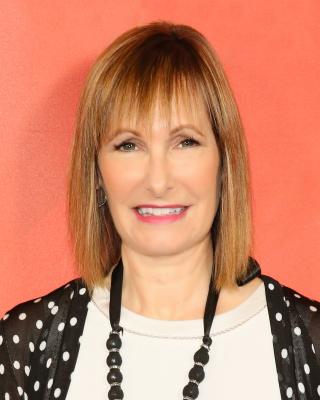 Wilma Mankiller humbly defied the odds and overcame insurmountable obstacles to fight injustice and give voice to the voiceless. She overcame rampant sexism and personal challenges to emerge as the Cherokee Nation's first woman Principal Chief in 1985. A new documentary, Mankiller, tells the story of this American hero. National Women's History Museum Ambassador Gale Anne Hurd, the film's executive producer, spoke with Shanna Duncan about this project.
What was it about Wilma Mankiller that drew you to this project?
Hurd: When Valerie Red-Horse Mohl first approached me about the documentary, I had to admit that I had never heard of Wilma! It was a travesty that a woman who had such a profound effect on her people and her nation was someone I had never heard of. I felt it was absolutely essential to tell Wilma's remarkable story. She was the first woman elected Principal Chief of the Cherokee Nation. Wilma Mankiller was a uniter of people and worked in a bipartisan way, and now more than ever, people need to know more about her.
What was something you learned about her that surprised you?
Hurd:  Wilma was very humble and did not like to talk about herself or her achievements. She illuminated that in the original Cherokee culture, women were revered and co-signed treaties along with the men. It was through interaction with the US, and previously with Britain, that their culture changed. In western European society, women were looked down upon. Their attitude was "who in their right mind would allow women to become such important leaders?" And it took hundreds of years until Wilma was elected for women to resume that level of leadership in what was traditionally a matriarchal culture.
It made me realize the effects of colonization, and the power that a dominant culture has over cultures that predate it.
Wilma considered herself a liberal Democrat, but was asked initially to run as Deputy Chief under Ross Swimmer, who was a conservative Republican. He told her, "You get things done and I can trust you with money. We don't need to see eye to eye on everything."
Wilma Mankiller's family was part of an Indian relocation program to the [San Francisco] Bay Area, and that's where she became an activist. At the time, the Black Panthers provided outreach to underserved communities, not just African Americans, but all disenfranchised communities. Wilma became an activist and participated in the occupation of Alcatraz. It was from a San Francisco American Indian community center that she learned about Native American activism. It wasn't something that she initially thought was going to be her path. But our lives are impacted by who we encounter, who mentors us and our ability, when offered an opportunity, to have the confidence to say yes—even if we don't know that we can be successful! We know from research that boys have that confidence and that society values it in men and inhibits it in women.
What do you think her legacy is?
Hurd:  Wilma Mankiller said many times that during her time on earth she wanted to do what she could to make a difference for the Cherokee Nation. And she succeeded. She developed educational programs, increased access to health care, and she had to make incredibly difficult decisions along that path. Wilma overcame rampant sexism to be elected Deputy Chief on the ticket with Principal Chief Ross Swimmer. She and her running mate received threats, her tires were slashed, but he never told her to stand down. Swimmer stood up for her. Later, once she was Principal Chief herself, she made the difficult decision to allow gaming, realizing the difference it would make for her people. Through gaming, and the economic engine it has become for the Cherokee, they have the infrastructure for education and health care they needed to improve their community, and Wilma Mankiller was the prime mover behind all of that.
What should girls and young women who may not know anything about her walk away with?
Hurd:  If you can dream it, you can be it. Wilma Mankiller was a woman who grew up in tremendous poverty. Her husband wanted her to be a stay-at-home wife and mother, but she had a dream to go back to the Cherokee Nation with her two daughters. She lived in her car when she returned to Oklahoma, and yet within a very few years, she became Principal Chief—all through hard work, drive, and the realization that she could make a difference for her people. If Wilma Mankiller could do it, you can do it.
As an Ambassador for the National Women's History Museum, why do you think it's important to tell the stories of women like Wilma Mankiller?
Hurd:  I think that so often, we read on social media and in the mainstream media, that women aren't equipped to do certain things. Yet without women like Ada Lovelace, we wouldn't have computers! History is told through a male lens. It's time to refocus that lens and realize that regardless of the odds stacked against them, women are equally responsible, not only for remarkable achievements, but also for leading humanitarian causes that make the world a better place.
I firmly believe that if our nation and the world were more aware of what women can achieve, and of their contributions to date, we would have had a woman president by now.
It is so important to have a place where not only girls and women, but boys and men can go to see, can have their eyes opened about what women have achieved.
About Gale Anne Hurd
Hurd's career as a producer was launched when she produced and co-wrote The Terminator. Hurd's additional feature credits include the Academy Award winning films The Abyss, Terminator 2: Judgment Day, The Ghost and The Darkness, Academy Award-Nominated Armageddon, The Incredible Hulk, Tremors, Dante's Peak, Æon Flux, Safe Passage, Dick, and The Waterdance. She has also produced two other documentaries on Native American subjects, True Whispers: The Story of The Navajo Code Talkers and Choctaw Code Talkers. Hurd is currently an Executive Producer on The Walking Dead, which reigns as the most watched scripted cable drama, the AMC companion series, Fear the Walking Dead, Amazon Studio's Lore, and USA's Falling Water. In 2015, Hurd was awarded the prestigious David O. Selznick Award for Achievement in Motion Pictures by the Producers Guild of America, and she was inducted into the International Women's Forum Hall of Fame in 2014. In 2012, Hurd received her star on the Hollywood Walk of Fame.
Mankiller is produced by Red Horse Native Productions and Valhalla Entertainment for a presentation of Vision Maker Media with major funding provided by the Corporation for Public Broadcasting.  Nonprofits, educational institutions and public libraries can obtain copies of the documentary from Good Docs.