The Landscape for Contemporary Women Filmmakers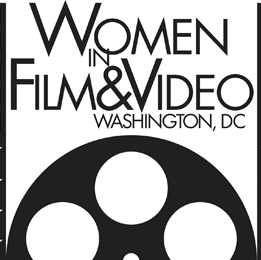 There is no doubt that these are exciting times to be a filmmaker, maybe the most exciting since the invention of the moving picture camera. Technology is readily accessible and advances in cameras and editing systems bring professional tools to anyone with an interest. Crowdsourcing means nearly everyone can donate to or see your project—$1000 per minute funds Kickstarter projects; 300 hours of film are uploaded to YouTube every minute. Unfortunately, when it comes to issues of distribution, funding, and recognition, the conditions for women working in film have not changed dramatically since the 19th century.
This disparity starts early. Film and television aimed at families and children routinely underrepresent girls and women. According to the Geena Davis Institute, movies and TV shows for those demos feature on average three male speaking characters for every one female speaking character. When our earliest viewers are presented a world where men make up 75% of what they see, how do they know that there is an alternative?
Sundance Institute and Women In Film Los Angeles, co-founders of the Female Filmmakers Initiative, unveiled Exploring the Careers of Female Directors: Phase III (2015) revealing the barriers and opportunities female narrative film directors face after premiering a film at the Sundance Film Festival (SFF). "Female directors face a steep fiscal cliff as they attempt to move from independent to more commercial filmmaking. Across 1,300 top films from 2002 to 2014, the ratio of male to female directors was just over 23 to 1," said Dr. Stacy L. Smith, the Principal Investigator and Director of the Media, Diversity, & Social Change Initiative at USC's Annenberg School. "In this report, we identify the barriers that help explain this gender disparity. After three years of research, the question can progress from 'why are female directors missing behind the camera in top films?' to 'what can be done to create change?'"
Phases I and II of the Sundance/WIF work show that statistics for women working in film are a little better for those making documentary films. Of the 1,163 content creators working behind the camera on 82 US films at SFF in 2013, 28.9% were women. The presence of women differed by storytelling genre: 23.8% of content creators were women in narrative films whereas 40.4% were women in documentary films.
Consistently across three years of research, movies with a female director were more likely than movies with a male director to be distributed by Independent companies. Those companies tend to have fewer financial resources and lower industry clout. Conversely, male-directed films were more likely than female-directed films to receive distribution from a Studio Specialty/Mini Major company. These latter companies have deeper pockets and greater reach. Male-directed films were more likely to feature male leads whereas female-directed films were more likely to feature female leads. In 2014, there was a 25% difference between the percentage of female directors at SFF (26.9%) and the percentage of female directors across the top 100 films (1.9%). This is almost double the gap observed in 2002.
In 2014, women comprised 17% of all directors, writers, producers, executive producers, editors, and cinematographers working on the top 250 (domestic) grossing films. This is the same percentage of women working in these roles in 1998. Women fared best as producers (23%), followed by executive producers (19%), editors (18%), writers (11%), directors (7%), and cinematographers (5%). A historical comparison of women's employment on the top 250 films in 2014 and 1998 reveals that the percentages of executive producers and cinematographers have increased. The percentages of women directors, writers, producers, and editors have declined. During this same period the number of women enrolled in film programs more closely resembles their percentage of the population. This information from The Celluloid Ceiling about women's behind-the-scenes employment in studio-released films is an annual study sponsored by the Center for the Study of Women in Television and Film, San Diego State University.
Only four women have ever been nominated for Best Directing Oscars: Lina Wertmüller for Seven Beauties (1976), Jane Campion for The Piano (1993), Sofia Coppola for Lost in Translation (2003), and Kathryn Bigelow for The Hurt Locker (2009). Bigelow is the only one to receive the Best Directing Oscar and The Hurt Locker also won the Best Picture Oscar. A number of films directed by women have been nominated for Best Picture Oscar (without corresponding Best Director nominations), including Randa Haines' Children of a Lesser God (1986), Penny Marshall's Awakenings (1990), Barbra Streisand's The Prince of Tides (1991), Valerie Faris' (with Jonathan Dayton) Little Miss Sunshine (2006), Lone Scherfig's An Education (2009), Lisa Cholodenko's The Kids Are All Right (2010), Debra Granik's Winter's Bone (2010), and Ava DuVernay's Selma (2014), marking the first time an African American woman directed film has ever been so recognized.
What has been most exciting in the last year is women in the filmmaking industry calling out the disparities that keep them from doing the work they want to do. They are talking about equal pay for equal work (Patricia Arquette and Jennifer Lawrence), age discrimination in casting (Maggie Gyllenhaal and Dame Helen Mirren), the lack of opportunities to move to larger budgets (Frances McDormand and Catherine Hardwicke), and the lack of imagination among studio leaders to see that women can carry a film and are an economic force to be dealt with in terms of audience delivery (Salma Hayek—of course when you Google her amazing speech on women in film at Cannes, you get two pages of what she wore on the red carpet and how she wore it). "Remember, the world is round people." (Cate Blanchett)
How will change happen? Clearly, relying on the studio gatekeepers has not worked for women who want to be in decision-making positions. When they develop the work on their own without relying on a studio's permission, they are able to show the stories in which they are most interested. The downside is that these independent films tend to have small budgets for production, rarely receive wide distribution, and without this critical funding and distribution support they have little chance of being reviewed by the critics who can push a film into award season. Rather than being recognized for their storytelling and skill at completing a film with little backing, they tend to be penalized, as seen by a dearth of opportunities for them to be hired for larger budget films. If you can do it on a micro-budget, why would I invest more in your vision?
How can YOU be a change agent?
Use the power of your purse! When there is a women-made film or a film with an interesting female lead playing in your town – BUY A TICKET. Women and Hollywood does a great weekly summary of women-made films available on a variety of screens.
Pay attention to what you are watching. Notice if you are being shown the same type of characters over and over. With social media, you don't need to be a passive viewer—you can let the producers know what types of stories and characters you want to see. If it isn't a film you're comfortable having your daughter watch, don't let your son watch it either.
ATTEND FILM FESTIVALS—that's where you are likely to see independent films that are more welcoming to women on both sides of the camera. Success at festivals helps filmmakers package their work so they can hopefully get the money and actors they need to make their next films.
CONGRATULATE AND SUPPORT those people and organizations who are trying to make a difference—Meryl Streep has founded a retreat for women screenwriters over 40 through NY Women in Film & Television; the American Film Institute Conservatory provides a Women's Directing Workshop; Women in Film (LA) sponsors a finishing fund; Women in Film & Video (DC) is establishing a Seed Fund for Documentary Filmmakers; Chicken & Egg Pictures supports women non-fiction filmmakers whose artful and innovative storytelling catalyzes social change.
These programs are a few of the growing number of programs that are intended to counter the hurdles women filmmakers encounter when trying to bring different perspectives to screen. I look forward to seeing you at the movies!
---
Melissa J. Houghton is the Executive Director of Women in Film & Video. 
Originally published in Volume 20 of A Different Point of View "Women in Early Film".