Following the Path of Historical Romance to Women's History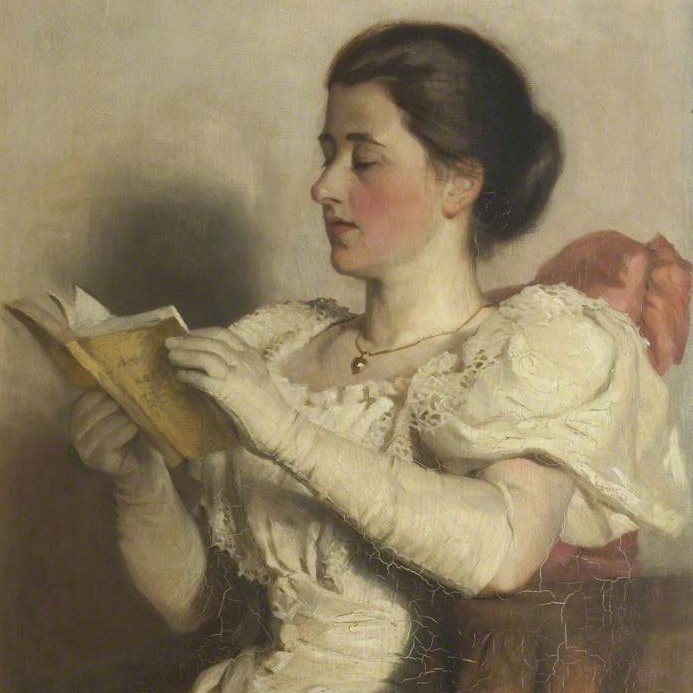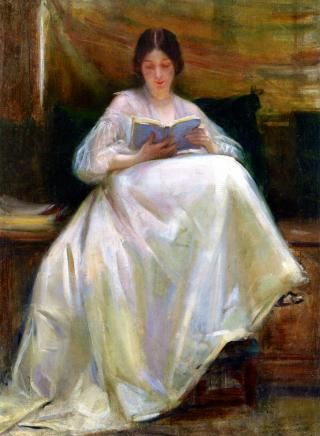 Credit
Laura Muntz Lyall/Private Collection
It's so easy to bash historical romance novels. You know you've seen them – the paperbacks with covers featuring heroines in billowing dresses, swooning with desire into the arms of a shirtless hero – and you may have laughed and felt superior, and maybe even used one of the cynical, pejorative terms for the genre that I'm not going to repeat here.
But I'm betting that many of you aren't laughing, because you read these books, and you understand why they're so popular. And they are popular: romance sales make up over half of all mass market books sales in America. It's also the single portion of the publishing world where not only are nearly all the readers are women, but so are the writers, and the editors, too.
Yes, like all genre fiction (such as sci-fi, mysteries, paranormals, and so on), historical romances are the books read for escapist fun. A love story set in the past is a wonderful way to forget 21st century problems. But it's not just any old past: it's a past filled with women. You know, that sizable part of the population that history textbooks so long forgot existed.
Heroines Experience Everyday Reality of the Past 
Too often history is remembered only as the most boring class in school, all dates, wars, and men with white hair. The best writers of historical romance take their research seriously. They can transform history from dry dates into stories filled with real people suffering real joys and real tragedies, and yes, at least half of those people are women.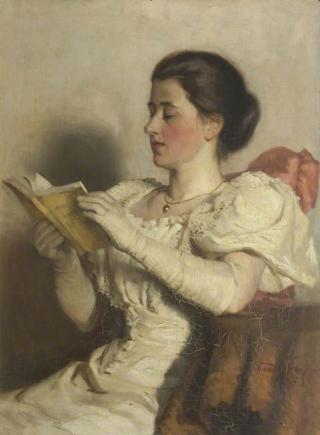 Credit
Hilary Coddington Lewis/Blackburn Museum and Art Gallery
Historical romances offer a strong heroine living in a vividly recreated world. She's often adventurous, daring, and accomplished in non-traditional ways that challenge the convictions of the men around her. She may be a healer, a journalist, a scholar, or a spy, a conductor on the Underground Railway or a lady-in-waiting to an English Queen. That she finds the one man who will fall in love with her for who she is will, of course, be what most readers expect from a romance; a happy ending is guaranteed.  But readers live through the heroine, and experience what she experiences – not only the joys of true love, but also the everyday realities of women in the past: how they kept warm, what they ate, and how they dressed, what they feared and what they cherished.
Inspiring Curiosity about the History behind the Fiction
Historical romances can do much more than just entertain, however. They can become gateway books that inspire a lasting interest in history in a more general sense. For many casual readers, a wall of traditional history books or biographies in a bookstore or library can be intimidating. Even if there's a nearby clerk or librarian waiting to offer suggestions, many readers won't ask because they don't know what they want or like, and don't want to appear uninformed.
But if that reader has read a historical romance set in the court of Henry VIII, she may become curious to learn more, and ask for a book about life in Tudor England, or a biography of Anne Boleyn. A historical romance set in 19th century Texas might lead a reader to begin investigating the women in her own family tree at the local historical society, and the historical romance about the Underground Railway could inspire another reader to take her family to the National Museum of African American History.
Just remember that history – and history lovers – come in many forms. Don't judge the book by the cover. You might be surprised what you'll learn from a historical romance.
Susan Holloway Scott is the author of over fifty historical romances (written under the pseudonyms Isabella Bradford and Miranda Jarrett) and historical novels, and she is also half of the history blog Two Nerdy History Girls. Her new historical novel, I, Eliza Hamilton, is based on the turbulent life of Eliza Schuyler Hamilton, wife of Founding Father Alexander Hamilton, and will be published in September, 2017 by Kensington Books