Laura Edwards, Ph.D.
Peabody Family Professor of History | Trinity College of Arts and Sciences, Duke University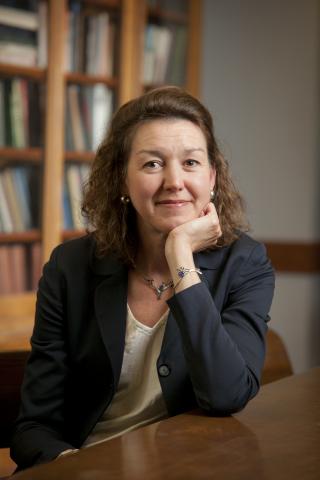 Laura F. Edwards received her Ph.D. from the Carolina, Chapel Hill and is the Peabody Family Professor of History at Duke University. She holds the Neukom Fellows Visiting Chair in Law and Diversity at the American Bar Foundation for the academic year 2016-2017. Her most recent book, A Legal History of the Civil War and Reconstruction: A Nation of Rights, came out with Cambridge University Press in March 2015. She is also the author of The People and Their Peace: Legal Culture and the Transformation of Inequality in the Post-Revolutionary South (2009), which was awarded the American Historical Association's 2009 Littleton-Griswold prize for the best book in law and society and the Southern Historical Association's Charles Sydnor prize for the best book in southern history; Scarlett Doesn't Live Here Anymore: Southern Women in the Civil War Era (2000); and Gendered Strife and Confusion: The Political Culture of Reconstruction (1997). She has been awarded fellowships from the Newberry Library, the National Humanities Center, the NEH, and the Guggenheim Foundation. At Duke University, she has received the Howard D. Johnson award for distinguished undergraduate teaching and the Dean's Award for Excellence in Graduate Mentoring.