Katrin Schultheiss, Ph.D.
Associate Professor and Chair of the History Department | George Washington University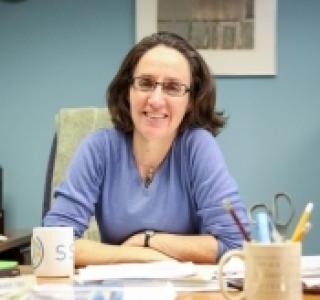 Katrin Schultheiss is an associate professor and chair of the History Department at George Washington University. She specializes in modern European history, with an emphasis on the history of France, women's history, and the history of medicine. Her first book, Bodies and Souls: Politics and the Professionalization of Nursing in France, 1880-1922, used nursing as a lens through which to examine the evolution of gendered definitions of citizenship. Currently, she is writing a cultural biography of the Charcots, a prominent French family whose members included one of Freud's first mentors, France's best-known modern polar explorer, and several generations of women artists. This book focuses on the development of the fields of psychology and neurology and on the relationship between art and science in the late nineteenth and early twentieth centuries. While at the University of Illinois at Chicago, Schultheiss established and directed the nation's first Model World Conference on Women's and Girls' Rights, a biannual program that brought college students together with underserved area high school students for a day of debate, discussion, negotiation, and voting on issues concerning women and girls worldwide. She has since replicated that project at GW and hopes to expand it to involve high school students nationwide. She has taught courses on the history of nineteenth and twentieth century Europe, the history of medicine in the West, the history of feminism, and the comparative history of gender and the state in Europe and the U.S.