Jennifer Herrera
Vice President of External Affairs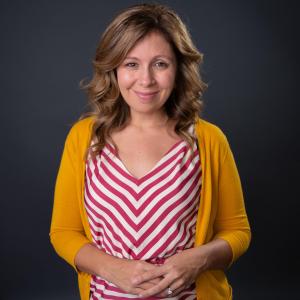 Jennifer Herrera is the chief communications officer for the National Women's History Museum, where she oversees all public affairs, marketing, and media relations efforts. In this role, Herrera leads the Museum's work with external partners, the NWHM National Coalition, and other key regional and national stakeholders.
Before joining NWHM, Herrera worked to expand access and opportunity to higher education as the director of communications for the American Association of State Colleges and Universities. In this role, she oversaw a broad range of strategic communications functions and directed the association's media relations, publications, social media, and public communications work. Prior to her work in higher education, Herrera spearheaded film projects for the Gay & Lesbian Victory Fund, an organization dedicated to increasing the number of openly LGBTQ officials at all levels of government.
Herrera has extensive leadership, advocacy and organizing experience in causes directly affecting women's rights and women's health and safety. She holds a Bachelor of Arts in English from the University of New Mexico and a Master of Arts in Media Arts from the University of Arizona.