Susan Whiting, Chair of the Board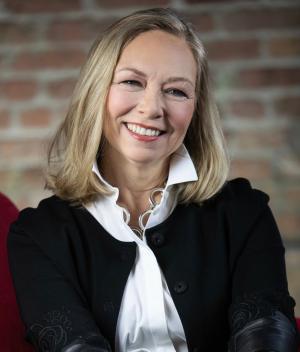 Susan Whiting is recognized as a leading expert in consumer behavior, audience measurement, media research and information services. She currently serves as a board director and executive advisor to for-profit global companies, both private and public, as well as advising VC backed and start-up companies. Whiting currently serves on the board of directors for Alliant Energy Corporation (LNT), Kemper Corporation (KMPR), Box Exchange LLC and Hyde Park Angels.
She most recently served as vice chair of Nielsen, the largest global research company, measuring what consumers watch and buy, with responsibilities overseeing global communications & marketing, corporate social responsibility, public and government affairs, diversity and inclusion and client engagement. Prior to this, she served as President and CEO of Nielsen Media Research, the television ratings division, for part of her tenure at Nielsen. Whiting retired from the company in January 2014, after a 35-year career. Whiting is best known for building Nielsen's most visible franchise in television measurement during the cable, telecommunications, and media industries' digital transition.
Whiting has decades of experience as a volunteer leader and board member for not for profit organizations. Most notably, she serves as Board Chair of The National Women's History Museum and a board trustee for the Chicago Academy of Sciences' Peggy Notebaert Nature Museum, which she recently chaired, and as a trustee for The Trust for Public Land and Denison University from which she graduated.
In the past, Whiting has also served on numerous boards including The YMCA of Greater New York, the corporate fund board of The Kennedy Center for the Performing Arts, Wilmington Trust, and MarkMonitor.
Whiting is also currently a member of the national performing arts committee for the John F Kennedy Center for the Performing Arts, the Tiffany Circle of the American Red Cross of Greater Chicago, the International Women's Forum, the Economic Club of Chicago and The Chicago Network. In addition, she is involved in mentoring female business leaders around the world.
She is a cousin of Susan B. Anthony and is dedicated to the advancement of women and gender equality.