Ann E. W. Stone, Member Emerita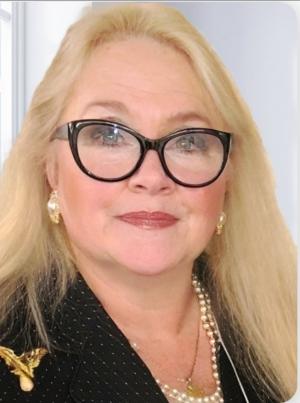 Ann Stone is a Founding Board member and one of three original incorporators of the National Women's History Museum. She was also an integral part of the campaign by the Museum to pass legislation and raise money to move the "Portrait Monument" (the statue given by the suffragists to the Congress to celebrate the passage of the 19th Amendment) out of the Crypt of the Capitol and into the Rotunda. She actually negotiated the terms for the move.
Ann Stone is also the founder and president of The Stone Group,Inc., an award-winning direct marketing business. Ms. Stone has founded other businesses and helped launch a national bank. She serves on the boards of Empowered Women International and The Washington Center (Women as Leaders). She is the past Chairman of the Alexandria branch of the American Heart Association and was an officer of The Association of Direct Marketing Agencies (ADMA) and serves on a variety of other Boards and Commissions. She was chosen by the Governor to serve on the last Board of Historic Preservation for the state of Virginia before it was folded into the Association for the Preservation of Virginia Antiquities (APVA). She co-hosts a local public affairs TV show, Alexandria Forum, in Alexandria, Virginia and has published a host of articles and op ed pieces on a variety of topics.
Ms. Stone speaks professionally in the United States and overseas on such topics as entrepreneurship, politics, women's history, women's issues, and much more. She has been listed in the Who's Who of Marketing and Advertising Executives and the International Edition of Who's Who as well as Outstanding Women in America. In 1992, she was chosen as one of 75 Women Who Changed Politics in America by C&E Magazine. She has been featured in many newspapers worldwide and appears on national television on a variety of issues.
A graduate of George Washington University, with a double major in history and communications, Ms. Stone did graduate work in corporate finance and management at the Wharton School of Business consortium.