About Us
Founded in 1996, the National Women's History Museum (NWHM) is an innovative online museum dedicated to uncovering, interpreting, and celebrating women's diverse contributions to society. A renowned leader in women's history education, the Museum brings to life the countless untold stories of women throughout history, and serves as a space for all to inspire, experience, collaborate, and amplify women's impact—past, present, and future. We strive to fundamentally change the way women and girls see their potential and power.
Each time a girl opens a book and reads a womanless history, she learns she is worth less.

Myra Pollack Sadker

Professor, Author, Researcher, and Activist
Explore More!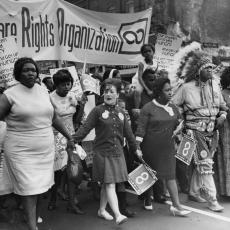 This fall, NWHM and DC Public Library are launching Black Feminist Book Club! Black Feminist Book Club is a traveling book club that brings together community members to read, discuss, and take action inspired by Black feminist texts. Book clubs will be hosted at different locations around DC, from branches of the DC Public Library to other community spaces. Participants will be able to explore the selected text together, take field trips to special exhibitions and community spaces, meet local organizations that continue the work of historical Black feminists, and more. 
Check upcoming sessions and register here. 
Featured Biographies for September
Felisa Rincón de Gautier, affectionately known to the public as Doña Fela, became the first female mayor of a capital city in the Americas when she was appointed mayor of San Juan, Puerto Rico in 1946.   
You can learn more about Latinas of Puerto Rican descent in all levels of government in this month's featured biographies in celebration of National Hispanic Heritage Month.   
Use the NWHM's compendium of online biographies to spark curiosity and dig deeper into women's impact throughout our shared national history. Explore more here. 
If we want our girls to benefit from the courage and wisdom of the women before them, we have to share the stories.

Shireen Dodson
Explore Virtual Exhibits
The timeline of suffrage varied greatly between states before reaching a national momentum and Latinas played a direct role in advancing the movement.
Read More
Representation with a Hyphen: Latinas in the Fight for Women's Suffrage
Explora esta exhibición para conocer las historias y el importante impacto de las Latinas en el Congreso.
Read More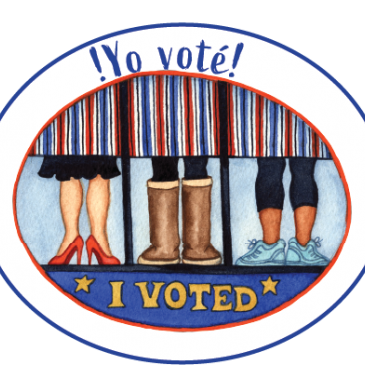 Las Mujeres Corren / Las Mujeres Ganan: Latinas en el Congreso
Students and Educators
Discover our educational resources. Find lesson plans, biographies, posters, timelines, videos, and more on a wide variety of women's history topics.