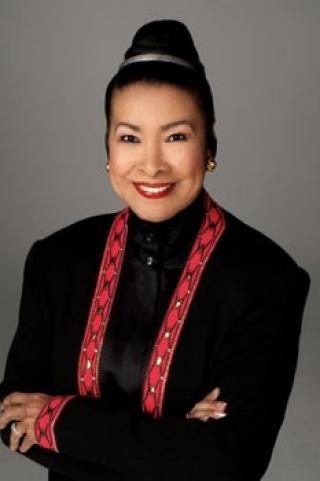 Xernona Clayton began her television career in 1967 and became the south's first Black person to have her own television show.  The Xernona Clayton show was a regular feature on WAGA-TV, CBS affiliate in Atlanta.
Xernona Clayton was employed at Turner Broadcasting for nearly 30 years where she served as a corporate executive.  In 1988, Xernona Clayton was appointed Corporate Vice President for Urban Affairs with Turner Broadcasting System, Inc.  In this capacity, she directed internal and external projects for the Corporation, and served as liaison between Turner Broadcasting (TBS SuperStation, CNN, Headline News, TNT, Atlanta Braves and Atlanta Hawks) and civic groups in Atlanta and across the country.  As a corporate executive, Ms. Clayton was one of the highest-ranking female employees in Turner Broadcasting System.
Xernona moved to Atlanta in 1965 where she accepted a position with the Southern Christian Leadership Conference and worked closely with the late Dr. Martin Luther King, Jr.  Ms. Clayton also traveled extensively with Mrs. Coretta Scott King on her nationwide concert tours.
Dedicated to promoting racial understanding, Xernona Clayton has been a leader in civic projects and civil rights activities for several years.  In 1966, she coordinated the activities of Atlanta's Black doctors in a project called Doctors' Committee for Implementation, which resulted in the desegregation of all hospital facilities in Atlanta.  This project served as a model and a pilot for other states throughout the country and received national honor from the National Medical Association for its impact.
Her persistent fight against the dragons of prejudice and bigotry was never more apparent than in 1968, when the Grand Dragon of the Ku Klux Klan denounced the Klan and credited Xernona's influence with his change.
Ms. Clayton's dedication to the community is reflected in the many hours she spends promoting human relations through bi-racial groups devoted to improving racial understanding.
A recipient of numerous media awards, Xernona has been widely honored for her contributions to humanity.