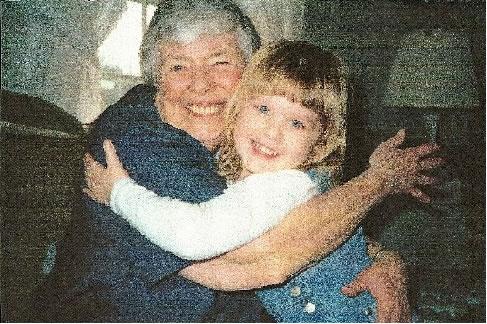 Father
James Sloan
Mother
Irene Peronto
Spouse
Gwynn Edward Skelton
Children
Gwynn Ann
Siblings

James

William

Nancy

Shirley

Charles

Mary Louise

Education

High School 1938

Syracuse University

Employment
Massachusetts Mutual Insurance Co.
Affiliations
League of Women Voters
Interests and Hobbies

Children

Family

Politics

Societal Contributions

When involved in the LWV in the early 1950's Ruth was active in local political issues but her major contributions have been in helping to develop the personalities of at least 3 generations of children both family and neighbors. She has been able to engage the minds of children and stretch their imaginations and interests while making them feel cherished and accepted. As adults, these "children" bring their children to Ruth for the same experiences. Although in an informal setting, Ruth has had the same impact on children that all great teachers have.

Additional Comments

Ruth Skelton is a mother, aunt, and neighbor who finds children completely fascinating and so she captivates them. Ruth's impact has been felt by 3 generations and all have been enriched by her.