Patrisse Cullors
Artist/Organizer/New York Times Best-Selling Author/Educator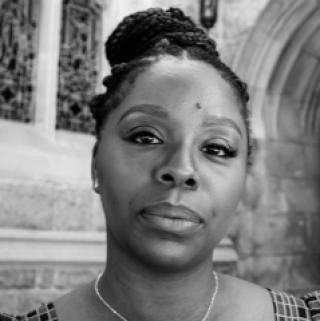 Artist, organizer, educator, and popular public speaker, Patrisse Cullors is a Los Angeles native and Co-Founder of the Black Lives Matter Global Network and Founder of grassroots Los Angeles based organization Dignity and Power Now. 
 
In 2013, Patrisse co-founded the global movement with the viral twitter hashtag #BlackLivesMatter which has since grown to an international organization with dozens of chapters around the world fighting anti-Black racism. In January 2018 Patrisse Cullors published her memoir, "When They Call You a Terrorist: A Black Lives Matter Memoir." Her memoir became an instant New York Times Bestseller. 
 
Patrisse has been honored with various awards including: The Sydney Peace Prize Award (2017), Black Woman of the Year Award (2015) from The National Congress of Black Women, Civil Rights Leader for the 21st Century Award (2015) from the Los Angeles Times, Community Change Agent Award (2016) from BLACK GIRLS ROCK!, Inc., Women of the Year Award for the Justice Seekers Award (2016) from Glamour, and ESSENCE' first-ever Woke Award.
 
Patrisse is currently a 2019 MFA candidate at the University of Southern California.