Mary H. Israel
Cannonsburg, Pennsylvania | 1933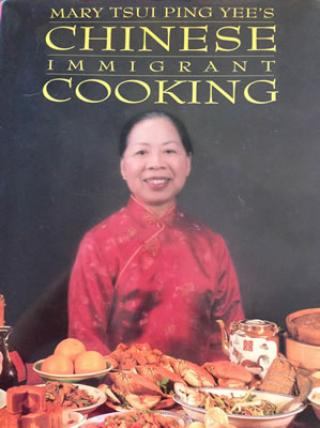 Mary H. Israel was born Mary Esther Horn on July 13, 1933 in Cannonsburg, PA. She was the second child, and first daughter, of six siblings. The only Chinese family in town, they ran a laundry in which all the children participated. The family attended the Presbyterian church, where Mary taught Sunday school.
Mary was a top scholar from an early age, becoming valedictorian of her high school class and going on to receive her bachelor's degree from Stanford University with a double major in Chinese studies and Honors in Humanities, attend Radcliffe College on a graduate fellowship and receive a master's degree from Claremont Graduate University. At Harvard, she met fellow student John Israel, and the two married on August 25, 1957. Mary worked at the Boston Children's Museum. The young couple lived in Taiwan for three years while John did research and Mary taught at the Taipei American School, and they traveled around the world on their way back to the U.S.
The couple first settled in Claremont, CA, where John taught at Claremont Men's College and Mary at Pitzer. During these years in the mid-60s, their two children were born.
Mary and John moved to Charlottesville, Virginia, where they raised their daughters, Melinda (Mei-Ling) and Tania. Mei-Ling is an artist and writer, currently completing her Ph.D. at the Bard Graduate Center in Decorative Arts, Design History and Material Culture. Tania is a community activist and professor of Counseling Psychology at the University of California, Santa Barbara.
Mary is a well-established scholar and lecturer in Chinese and Asian studies. In 1978, she was a member of a delegation of educators that visited China prior to normalized relations with the U.S. Since then, she has provided her expertise on over 30 of tours to China for National Geographic, Smithsonian, and other educational tour companies. She worked at the University of Virginia as Outreach Coordinator for East Asian Studies and as an instructor in adult education. She is the author of Chinese Immigrant Cooking, a tribute to her mother that contains family recipes, stories, and photos.
At age 75, Mary moved from Charlottesville, VA, her home for 40-years, to begin the next chapter of her life in Santa Barbara, CA. As a resident of Maravilla, she has been actively engaged in current events, the residents' council, tai-chi, and myriad social activities. She remains an avid college basketball fan, Talbots shopper, and science fiction aficionado, as well.
Mary has grown far from her small town mid-western roots to travel the world, educate hundreds of Westerners about China, raise two children, and live in New England, California, Taiwan, and Virginia.