Dr. Nancy D. O'Reilly
International Philanthropist, Author, and Trailblazer for Women's Empowerment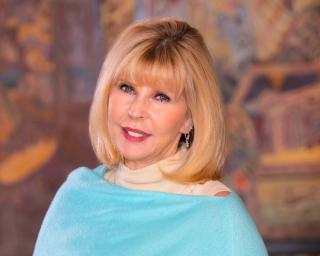 International philanthropist, skilled horsewoman, and trailblazer for women's empowerment, Nancy D. O'Reilly, PsyD, believes women who define themselves and others as leaders will hasten their advance to equality.
Dr. Nancy founded Women Connect4Good, Inc., a 501(c)3 foundation, that has provided support for many national and international charities. Her keynotes and speeches inspire audiences to create fulfilling and purposeful lives.
A successful author and educator, Dr. Nancy has released a new book, In This Together: How Successful Women Support Each Other in Business and Life (Adams Media/Simon & Schuster, January 2019). She previously authored Leading Women: 20 Influential Women Share Their Secrets to Leadership, Business, and Life.
Having earned many awards, Dr. Nancy was honored in Washington, D.C. at the 2018 Canales project with 20 other women, including Supreme Court Justice Sonia Sotomayor. She also serves on boards of directors of many social profit groups (non-profits) and serves as chairman for Take the Lead, Inc. whose mission is to prepare, develop, inspire and propel women to leadership parity across all sectors by 2025.  She is a major supporter of Take the Lead's innovative program 50 Women Can Change the World––currently operating in media and entertainment, healthcare, journalism and finance–and the international work of Convoy of Hope. Her podcast, available on DrNancyOreilly.com, features interviews with smart, amazing women and their smart male allies, and her timely articles have appeared on popular national blogs.
As a licensed psychologist, Dr. Nancy has served for many years on the governor-appointed Missouri Committee of Psychologists. Additionally, she has acted as the director of a large employee assistance program, and as a Nationally Certified Crisis Team Leader in New York City after 9/11.
She travels widely and spends much of her time in California, near her three daughters, seven granddaughters and grandson, and her beloved horses. She invites everyone to join her in reaching out to support women in the pursuit of leadership, equality, safety and success.