The Unstoppable Ascent of Latinas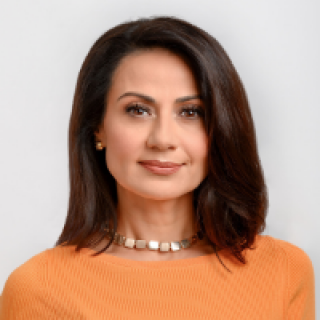 As we close on an unprecedented year filled with uncertainty and anxiety, I'm optimistic that 2021 will bring renewed hope, meaningful and honest dialogue, and fresher perspectives for the future of our nation. Granted, we'll still be living in a world with COVID-19 and the global economy will continue to feel the impact of the pandemic for quite some time. A key factor that gives me hope is a demographic group that is often overlooked yet is helping shape America's future: Latinos and, more specifically, Latinas.
Latinas are fueling the growth with a clear sense of assertiveness, confidence, and pride. Stereotypes are being steadily debunked as Latinas continue to crush barriers once thought insurmountable. They are rapidly becoming "firsts" in fields ranging from politics and business to entertainment and academia.
The ascent of Latinas is not a coincidence. They have been increasingly taking the reins to their own futures over the past two decades. In ever greater numbers, they are earning college degrees, pursuing careers, and launching businesses. Compelled by the will to be the protagonists in their individual lives and a collective sense of purpose, Latinas feel empowered to seek bigger and better opportunities in the workplace and the community. They are becoming increasingly politically engaged and involved in civic life. Of the 20 Latinas who have ever served in Congress, 14 are current members. U.S. Senator Catherine Cortez Masto and U.S. Supreme Court Justice Sonia Sotomayor are just two examples of Latinas' growing influence in national affairs. In business, nearly half of Hispanic firms are owned by Latinas. And when it comes to entertainment, Latinas have become key figures in mainstream pop culture. Mexican-Cuban-American singer Camila Cabello claimed the most streamed song last year. Jennifer Lopez and Shakira rocked the 2020 Superbowl Halftime Show, and Selena Gomez has more Instagram followers than Taylor Swift or Beyoncé. Clearly, Latinas are no longer content to remain on the sidelines. They are demanding their rightful seat at the table and attaining it.
The importance of this trend cannot be overstated. Latinas are already currently nearly one in five of the U.S. female population. Around midcentury, they are estimated to comprise one in three. Moreover, Latinas are young. Over 60 percent of Hispanic women are under 40.
However, challenges for Latinas remain in key areas. A critical one is wage parity. Latinas earn 54 cents to every dollar earned by a non-Hispanic white male, the lowest rate of all women. Latinas also have less access to healthcare. A quarter of Hispanics did not have healthcare in 2017, compared to eight percent of non-Hispanic whites.
The fact that Latinas are overcoming some of these challenges says a lot about their motivation, resilience, and fortitude. They are also well aware that each and every one of their successes sends an important message to the community at large: We are an integral part of the fabric of this country, we're deeply committed to this nation's success, and we're unstoppable.
---
Mónica Gil, EVP, chief administrative & marketing officer of NBCUniversal Telemundo Enterprises, is responsible for all marketing, corporate affairs, and operations functions, and is the founder of the 'Unstoppable Women' program, which focuses on the advancement of women in all walks of life. Gil serves on the Board of Directors of the National Women's History Museum. Photo courtesy of Telemundo.