Gardening Clubs
Fertile Ground for Women's Activism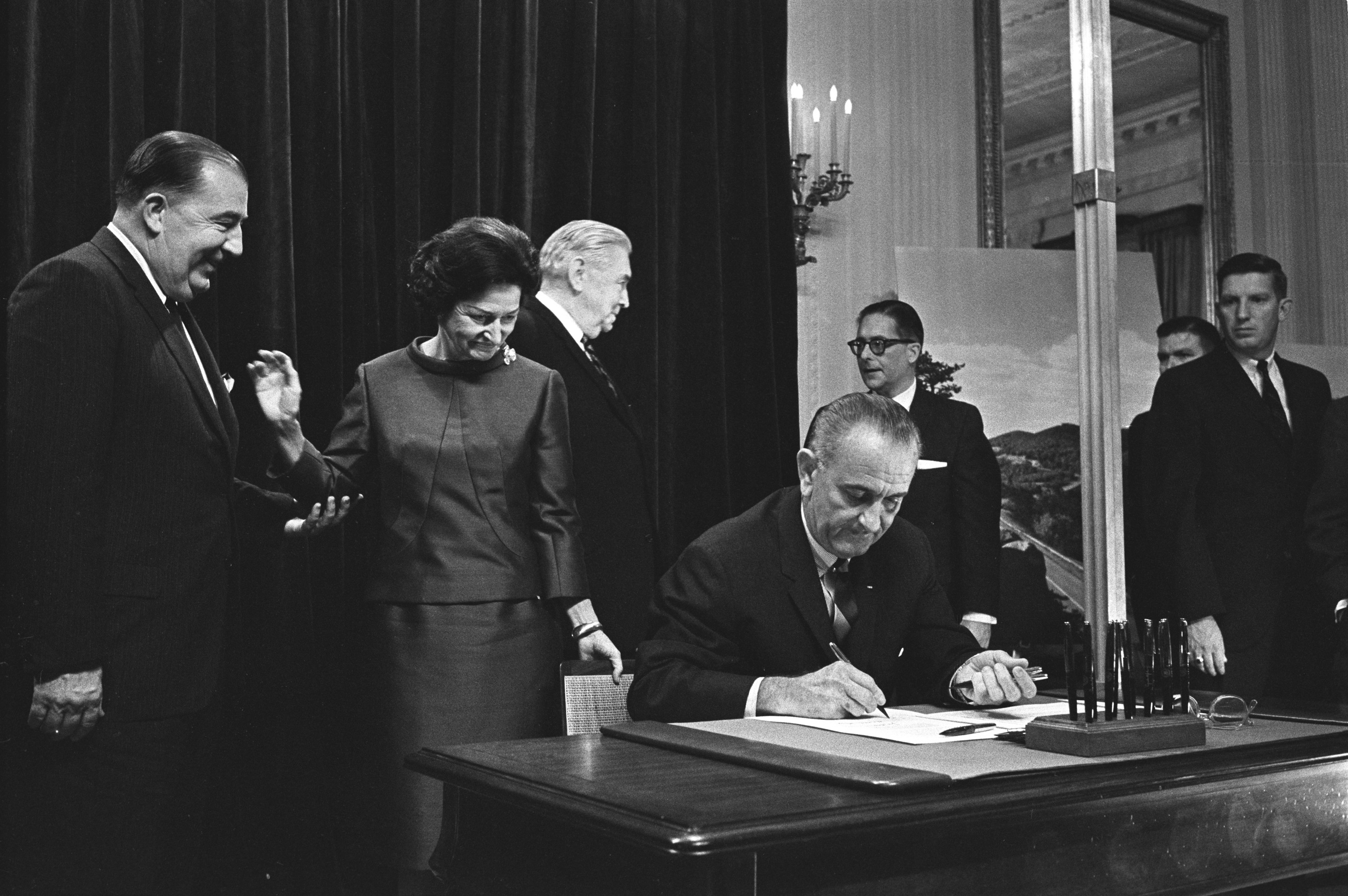 In the early 19th century, bright, educated women became active in various reform movements. The activists among them joined abolitionist societies and petitioned for woman suffrage. With the advent of the Civil War, a wider circle of women joined together to support the causes of soldiers and their families. They formed sewing circles, held fundraising fairs, and volunteered directly with causes. After the war, women seeking intellectual and social outlets continued to rapidly establish women's clubs.
Clubs formed around many different issues from literary and musical societies, social reform movements, and beautification. In the years between the 1870s and 1920s, women's clubs became the major vehicle by which American women could exercise their developing talents to shape the world beyond their homes. Clubs afforded not only social opportunity but also leadership. As clubs grew, and counted locally influential women among their rolls, clubs could effect change both nationally and locally. They rapidly became part of the growing Progressive Movement.
Germinating a Movement
Forming garden clubs was a natural expression of interest in nature and beauty. Horticultural societies and botany groups, some dating back to colonial times, restricted women's membership. In response women formed their own clubs within their own communities. The first garden club in America was founded in January 1891 as The Ladies Garden Club of Athens, Georgia. On May 1, 1929, 13 federated states became charter members of the National Garden Clubs at an organizational meeting in Washington, DC. The Garden Club of America was founded in 1913. While many started with the goal of exchanging information and cuttings, they soon adopted larger missions, which indelibly shaped the American landscape.
Planting Seeds of Patriotism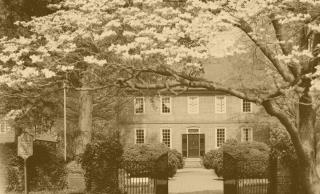 Credit
Library of Congress
The United States celebrated its centennial in 1876, and on the heels of the Civil War and Reconstruction, amid an influx of immigrants, and in the face of a growing women's movement, many rallied around the centennial as a reaffirmation of classic American values and culture. Cities and towns planned elaborate celebrations and pageants. Groups formed to preserve historic houses and buildings associated with the Founding Fathers. Scores of historical societies were formed.
The garden club movement became closely affiliated with the historic preservation movement by adopting the restoration of historical landmarks gardens and grounds as projects. The Garden Club of Virginia was among the first and the most ambitious in undertaking restoration projects. Founded in 1920 by eight garden clubs from around the Commonwealth, the GCV's first project was the restoration of the grounds at Kenmore, the home of George Washington's sister Betty and her husband Fielding Lewis. The Garden Club of Virginia's restoration, started in 1929, includes a large tree-shaded lawn and rear garden arranged in an eighteenth-century formal plan. The GCV's members hired professional landscape designers and historical consultants to execute the projects.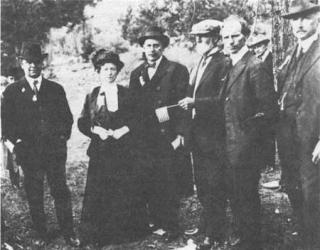 Credit
National Park Service
The Garden Club of Virginia raised money through traditional women's networks. They staged a large flower show in 1927, raising $7,000 towards the restoration of Thomas Jefferson's gardens at Monticello. The GCV held the first Historic Garden Week of Virginia, featuring tours of prominent homes and gardens, in 1929. Today, GCV's 8-day Historic Garden Week attracts 30,000 visitors to 250 homes across the state and has raised $17 million since its inception. The organization continues to fund conservation and restoration, including an effort to restore Monticello's kitchen gardens.
Every community should have a place in which people may spend their leisure time, where they will be brought in direct contact with things of beauty and interest in the outdoor world. - Mary Belle King Sherman, 1915
Cultivating National Goals
The General Federation of Women's Clubs (1890) encouraged women's groups to join together to amplify their voices to improve local communities and effect national policy. Mary Belle King Sherman served as chairman of GFWC's Conservation Committee from 1914-1920 where she positioned GFWC as a strong advocate of establishing a national park system. In 1915, she represented GFWC at the dedication of Rocky Mountain National Park near her home, and in 1916, she advocated for the GFWC resolution supporting the National Park Service Bill, leading to her nickname as the "National Park Lady." By the end of her service as Conservation chairman, she had helped guide the formation of six national parks.
Credit
LBJ Library photo by Yoichi Okamoto
The National Roadside Council under Elizabeth Lawton emerged in the 1920s took on the Outdoor Advertising Council to combat the "roadside blight" that sprang up along with national road systems connected to rising use of the automobile. Lawton adamantly asserted that "beauty and the billboard cannot exist on the same landscape." She built up a series of state and regional councils composed primarily of women who lobbied against the proliferation of billboards, much to the chagrin of the male-dominated Outdoor Advertising Association of America. She and her husband photographically documented the roadside landscape to demonstrate roadside blight and advocated for legislation to regulate advertising. A few decades later, Lady Bird Johnson took up their cause by lobbying for passage of the Highway Beautification Act of 1965.
Ugliness is so grim. A little beauty, something that is lovely, I think, can help create harmony which will lessen tensions. - Lady Bird Johnson
Shaping a New Landscape
Working together, women in garden clubs and beautification societies made an indelible mark on the American landscape. They looked beyond the envelope of historic buildings, recognizing that the historic landscapes, gardens, and view sheds were important resources to preserve for future generations. Their efforts led to more beautiful highways, increased recreational opportunities, and established conservation as a national priority. Their legacy endures in the public spaces all around us.