Jill Tietjen
President and CEO | Technically Speaking, Inc.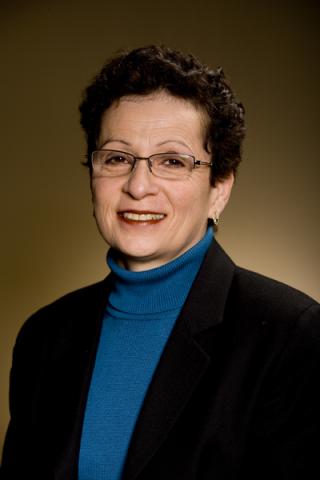 Jill S. Tietjen is the President and CEO of Technically Speaking, Inc. An electrical engineer, she spent 40 years in the electric utility industry where she provided planning consulting services to electric utilities and organizations serving the electric utility industry and served as an expert witness before public utility commissions and other government agencies. In 2015, she served as the CEO of the National Women's Hall of Fame, based in Seneca Falls, New York (the birthplace of women's rights). Today, she is a worldwide advocate for telling women's stories.
An author and national speaker, Tietjen is the co-author of the award-winning and bestselling book Her Story: A Timeline of the Women Who Changed America. Her introduction to engineering textbook, Keys to Engineering Success, was published by Prentice Hall in 2001. Previously (as Jill S. Baylor), she was a contributing author to the 1995 book She Does Math! Tietjen is the co-author of the Setting the Record Straight series of which three volumes have been published. Her book, Inspiring Women of the National Women's Hall of Fame, was published in 2015. Her ebook for the Institute of Electrical and Electronics Engineers' Women in Engineering series titled Recognizing and Taking Advantage of Opportunities was published in 2016. She is serving as the series editor for Springer's Women in Engineering and Science series and wrote the inaugural volume (published in 2016), Engineering Women: Re-visioning Women's Scientific Achievements and Impacts. She has blogged for The Huffington Post since 2014.
Tietjen has received numerous awards and honors including Women eNews 21 Leaders of the 21st Century (2016); the 2001 Woman in Technology Award from the Women's Foundation of Colorado, Subaru, and News4; Tau Beta Pi's Distinguished Alumna Award, and she was named a Woman of Distinction by Girl Scouts – Mile Hi Council. She served as the 1991-1992 National President of the Society of Women Engineers (SWE). Tietjen is a member of the Board of Directors for Georgia Transmission Corporation and serves as an outside director for Merrick & Company. She has been inducted into the Colorado Women's Hall of Fame. 
Tietjen graduated from the University of Virginia (Tau Beta Pi, Virginia Alpha) with a B.S. in Applied Mathematics (minor in Electrical Engineering) and received her M.B.A. from the University of North Carolina – Charlotte. She is a registered professional engineer in Colorado.