Tena Clark
CEO/Chief Creative Officer, DMI Music & Media Solutions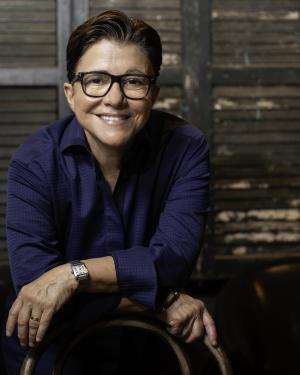 Tena Clark, CEO and chief creative officer for DMI Music & Media Solutions, is one of the most influential female producers in the music industry and American media. She has written and produced for legends such as Aretha Franklin; won a Grammy for her work with Natalie Cole;  was nominated for a Grammy with Patti LaBelle; and also worked with artists such as LeAnn Rimes, Dionne Warwick, Chaka Khan and Maya Angelou, in addition to being commissioned to write theme songs for NASA and Hilary Clinton. Clark's work spans film, television, stage, records, and brands. She has written award-winning songs and contributed to multi-platinum movie soundtracks and television shows, including Hope Floats, The Five Heart Beats, Where the Heart Is, My Best Friend's Wedding, and Desperate Housewives.
In addition to her work in the music industry, Clark is also a civil rights activist and crusader for women's rights. The founder of VDay.org, Eve Ensler, asked Clark to write and produce their theme song, "Break the Chain," for the organization One Billion Rising—a movement to end violence against women and girls. "Break the Chain" has become the most globally-performed song in history. Clark's first book, a memoir titled Southern Discomfort, was published by Touchstone, an imprint of Simon & Schuster, in October 2018.
In addition to serving on the National Women's History Museum's Board of Directors, Clark also serves on the Committee of 200's Board and the Annenberg Inclusion Initiative Board.