Mónica Gil
Chief Marketing Officer and Executive Vice President for NBCUniversal Telemundo Enterprises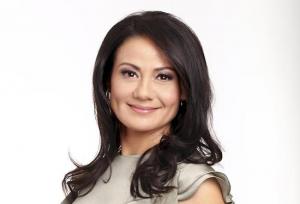 Mónica Gil is chief marketing officer and executive vice president for NBCUniversal Telemundo Enterprises. She is responsible for corporate marketing, communications strategy, publicity, government relations, corporate social responsibility and company- wide initiatives for America's fastest growing television network.
Gil reports to Cesar Conde, Chairman, NBCUniversal International Group and NBCUniversal Telemundo Enterprises, and plays a critical strategic and operational role on his executive team.
A veteran brand positioning and business strategist, Gil combines her political and media industry expertise to help drive corporate strategy for NBCUniversal Telemundo Enterprises, a world-class media company that produces and distributes content across a range of broadcast, cable and digital properties.
Previously, Gil was Senior Vice President and General Manager of Multicultural Growth and Strategy at Nielsen, where she oversaw market insights and created innovative multi-platform strategies to reach women consumers and diverse market segments. In this role she established best practices to capture and accelerate growth opportunities for Nielsen's numerous blue-chip clients and gained national recognition for her expertise and research on the U.S. Hispanic market. She held a number of leadership roles and was instrumental in transforming the company's corporate communications efforts and crisis response strategies. Gil joined the company in 2005 as Vice President, Communications, and was subsequently promoted to Senior Vice President, Public Affairs and Government Relations.
Before joining Nielsen, Gil served as a senior member of Antonio Villaraigosa's political campaign team and was part of his historic mayoral victory. She also served as Press Secretary for the Speaker of the California State Assembly.
Gil has received numerous recognitions, including being selected as one of People in Español's "25 Most Powerful Women" in 2018 and "City Year's 2018 Business Leader of the Year." In addition, Gil was honored by the Anti- Defamation League for her courageous leadership in 2016 and named one of "Hispanic Business Magazine's 50 Influentials" in 2011.
Gil is a member of the Latino Advisory Panel to the John F. Kennedy Center and is a former member of the Board of Directors of ProAmerica Bank and the National Girls Scouts USA. She has a B.A. in Political Science from the University of California Berkeley and an M.A. from the USC School of Public Administration.