Cynthia Hardy Young, Member Emerita
Pivot Global Partners, CEO & Founder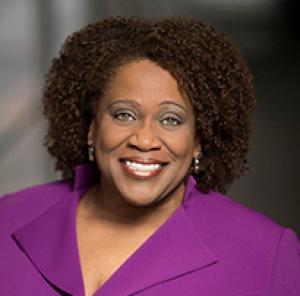 Cynthia Hardy Young is a multi-faceted leader whose experiences bridge many worlds, including for-profit and not-for-profit organizations, community activism and governance, as well as global and domestic business operations. She is keenly focused on ensuring access to quality education, helping to create jobs, fostering career progression, and amplifying voices telling inspiring stories.
Cynthia has managed profit and loss of multi-billion dollar divisions in domestic and international publicly-traded companies and practiced as an attorney in law firm and corporate settings.  Her experience as a corporate executive, attorney, risk management and governance professional, and entrepreneur uniquely positions her to build and revamp organizations while engaging all constituencies. 
Cynthia is CEO & Founder of Pivot Global Partners, LLC, a consulting firm that works with mid-size and larger organizations at an inflection point, using its Design Agility method to reposition customer/stakeholder engagement, leadership performance, and financial process and growth-focused operations.
Cynthia is the former Global Head of Agency at AIG where she led a $7.5 billion retail sales distribution channel operating in over 40 countries. She previously served as President of Encompass Insurance, a $2.5 billion division of Allstate Insurance, President of Personal Lines Division at Hanover Insurance, and Vice President of Product Management at The Hartford.  Cynthia also held P&L and legal roles at Progressive Insurance and was a litigation associate at Jones, Day, Reavis & Pogue.
Cynthia leads the Governance Committee of the National Women's History Museum. She is a member of the Board of Councilors of The Carter Center and the Board of Advisors of the Metro Atlanta Chamber of Commerce. Cynthia also is a former board member of the Boys & Girls Club of Harlem, Communities in School of Chicago and the Institute for Student Achievement in New York.