Caren Byrd
Managing Director, Morgan Stanley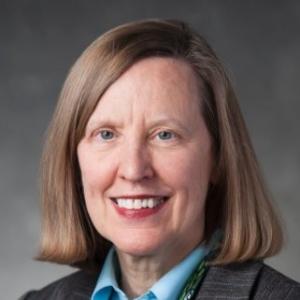 Caren Byrd is a managing director in Morgan Stanley's Global Power and Utility Group. She joined the Investment Banking Division of the firm in 1972 and has focused all her career on the power and utility industry.
Byrd is an expert on the requirements of investors in the equity and debt securities in the energy industry. She is involved in the firm's activities for the utility industry including, financing, advisory services, restructuring and mergers and acquisitions.
Byrd serves on the Advisory Council of the Institute of Nuclear Power Operations (INPO), an organization which promotes the highest levels of safety and reliability in the operation of commercial nuclear power plants. From 2010 to 2015, Byrd served on the board of directors of the Electric Power Research Institute (EPRI), where she was a member of the Executive Committee and Audit Committee. Previously, she served for three years as a member of EPRI's Advisory Council.
Byrd is the co-founder and organizer of Morgan Stanley's Executive Women in Energy Group and also Women Energy Directors Network, established in 2004 and 2007, respectively. These groups bring together the leading women leaders and directors in power and utility industries on a semi-annual basis.
In December 2019, Byrd was awarded the Global Energy Lifetime Achievement Award by S&P Global Platts, one of the most respected distinctions in the power and energy industry. Byrd holds the Chartered Financial Analyst® designation, and is a member of the CFA Institute and the CFA Society of New York (formerly the New York Society of Security Analysts).
In addition to her work with Morgan Stanley, Byrd has demonstrated a lifelong commitment to helping younger women, especially those at early career stages in male-dominated fields, like finance through mentoring, sponsorship, networking and education. In addition to serving on the Board of the National Women's History Museum, Byrd is a member of the women's philanthropic organization P.E.O.  Sisterhood, which focuses on providing higher education opportunities for female students.

Byrd holds a bachelor's degree from Smith College and a Master of Business Administration from the Wharton School of Finance, University of Pennsylvania.